8 MILLION SANE GUN OWNERS DID NOT KILL ANYONE TODAY! BLOOMBERG NEWS IS CALLING FOR OBAMA TO DO SOMETHING ABOUT GUN CONTROL. WATCH FOR MORE ANTI GUN FREAKS SOUNDING OFF. And those tring to connect the killer to The Tea Party… Nice going ABC!
Most armed robberies happened with the robber using auto to get away. More people were killed in car accidents than any other means. Drunk drivers cause accidents that kill a lot of people. Better ban all cars. They probably used their cell phones to coordinate the robbery, better ban all cell phones, etc. etc.
> PASS IT ON.
Website Reveals Recallers Owe $17 Million in Back Taxes
| Posted in News | By MacIver Institute | Posted May 10, 2012 10:18 AM
MacIver News Service | May 10, 2012
[Madison, Wisc...] After refining the dataset created by Verify the Recall, a Wisconsin man began running it against other public records and discovered 571 tax delinquents signed Recall petitions.
His findings? The total in back taxes owed by petitioners is more than $17 million. The list of individuals can be found through the website, www.putwisconsinfirst.com
The creator of the site told the MacIver News Service, his databases should be considered to be tools and not definitive source documents. The source documents are from the State of Wisconsin and the Verify the Recall effort and can be found through links on the site, all he's done is connected the names and addresses together.
That being said, the site's creator said he had to throw a lot of names out, to be sure his tables are as accurate as possible. Misspelled and nicknames signed on the petitions were removed. That means the actual number of tax delinquents could be three times higher than the 571 listed.
Before Put Wisconsin First began releasing its databases, petition signers initially tried to convince the Government Accountability Board not to release copies of the recall petitions to the public at all. Signers then criticized Put Wisconsin First and Verify the Recall for creating searchable databases of the petitioners' names. Now that Put Wisconsin First is running their names against other public records, they really aren't happy. The site has received plenty of hate mail.
"They had every right to do this (sign the petitions), and I have every right to match them up. They have every right to not like it, and I have every right not to care," the site's creator said.
Put Wisconsin First's database was assembled using refined data from Verify the Recall's effort.
"I took that database and ran every address through the GAB's web site here: http://legis.wisconsin.gov/w3asp/waml/waml.aspx What this does is return a corrected address and a ZIP+4 for all addresses the GAB thinks are 'good'," he explained.
Using VTR's datasets, Put Wisconsin First actually beat them in getting a searchable database up by a couple of days. That was possible because VTR had posted the unsearchable datasets to its website after they had initially uploaded a searchable database.
Put Wisconsin First's creator noticed although the names and addresses still needed to be cleaned up after VTR's first pass, the zip codes, which were simpler to enter, seemed to be usable. From that he was able to create a stopgap searchable database, hoping to buy VTR more time.
Once VTR made multiple additional passes to clean up data entry mistakes on names and addresses, Put Wisconsin First was able to create a more extensive and accurate database of its own.
The site's creator plans to continue running the petitioners against other public records, and releasing his findings. He has chosen to remain anonymous so angry petitioners cannot launch red herring attacks against him, and are forced to focus on his site. So far they've only been able to send him angry emails demanding he stop running his analyses.
"Why do I want everyone to know everything about every recaller? I guess, why wouldn't we want to know who they are, what businesses they run, what things they did in their past," he said. "I didn't make the rules The rules are, we get to see who demanded to stand against Walker, they demanded to be heard. They asked to have their names public. I didn't force anyone to sign a public document!"
UN Agenda 21 – Poison Pill For America
Obama's New Green World Order
TAKE IMMEDIATE ACTION – SEND FAXES TO ALL 100 SENATORS – NOW!
I have to be honest with you.
This is the most disturbing email I have ever written. I am frightened for our country. I am frightened for its freedom-loving citizens. But most of all, I am frightened for the future of America. Obama supports beating up the U.S. Constitution and we must not let it be replaced by United Nations Agenda 21.
The UN is ruthlessly advancing a new plan that will make America a HOSTAGE to the United Nations. While Obama and the liberal media ignore gas prices streaking to $5/gal. and England is already paying $10/gal.
UN Agenda 21 could…
Wipe private property off the face of the earth.
Force you and your family to live in a single-family energy efficient home.
Confiscate private farms and farmland.
Snatch away private landholdings.
Ban individual ownership of cars.
Tell The Senate To REJECT All Attempts To Implement UN Agenda 21!
Support the U.S. Constitution – SEND FAXES TO ALL 100 SENATORS – NOW!
Sound too outlandish to be true? The scariest part is… IT IS TRUE! So what exactly is Agenda 21? I'll tell you in a minute. But first, I'll give you some background information that is critical to understanding how this anti-freedom scheme came about.
In 1992, the United Nations Conference on Environment and Development (UNCED) was held in Rio de Janeiro to discuss global initiatives. 172 governments attended and 108 sent their heads of state. And about 2,400 representatives of non-governmental organizations (NGOs) showed up for the "GLOBAL FORUM."
Tell The Senate To REJECT All Attempts To Implement UN Agenda 21! Support the U.S. Constitution – SEND FAXES TO ALL 100 SENATORS – NOW! and We will send you the book Black and Blue: How Obama and the Democrats are Beating Up the Constitution and our GET HOPE-Fire OBAMA Sticker!
This group of POWERFUL world leaders and environmentalists spent their time discussing typical green movement hogwash like alternative energy, the phony science of climate change and "deadly" car emissions. Back in 1992, most people dismissed this conference as a green rant fest.
However, that was a huge mistake…
…Because the politicians came up with a plan for a centrally ruled global society. They called that plan Agenda 21. The plan's contract would make governments around the world a SLAVE to the every wish and whim of the United Nations.
We cannot make the same mistake with Agenda 21!
UN Agenda 21 would also dictate…
Where we live
What we eat
How and what we learn
Where and when we can move (if at all)
Here's how the UN describes it:
"Effective execution of Agenda 21 will require a profound reorientation of all human society, unlike anything the world has ever experienced a major shift in the priorities of both governments and individuals and an unprecedented redeployment of human and financial resources. This shift will demand that a concern for the environmental consequences of every human action be integrated into individual and collective decision-making at every level."
Tell The Senate To REJECT All Attempts To Implement UN Agenda 21!
Support the U.S. Constitution – SEND FAXES TO ALL 100 SENATORS – NOW!
It's already happening right now.
Obama, who has vowed to "fundamentally transform America," is pushing to implement this freedom-grabbing plan UNDER THE RADAR.
On June 9, 2011 he signed EXECUTIVE ORDER 13575 and established the White House Rural Council (WHRC). This new administrative body is responsible for federally coordinating and implementing sustainable and green development locally.
Here is an excerpt from EO 13575:
Section 1. Policy- Sixteen percent of the American population lives in rural counties. Strong, sustainable rural communities are essential to winning the future and ensuring American competitiveness in the years ahead.
"Sustainable" became a buzzword at the UN's 1992 Earth Summit in Brazil (where Agenda 21 was created).
Sustainable = Agenda 21
Mike Opelka of The Blaze reports,
"Warning bells should have been sounding all across rural America when the phrase "sustainable rural communities" came up. As we know from researching the UN plan for Sustainable Development known as Agenda 21, these are code words for the true fundamental transformation America."
UN Agenda 21 is a transnational attempt to erode property rights, destroy freedom and make America submissive to foreign bureaucrats.
That's why we need to act QUICKLY.
We don't have much time to waste before this TOTALITARIAN TREATY BECOMES LAW OF THE LAND!
THIS IS NOT A FIGHT WE CAN AFFORD TO LOSE
1. Select Below – Tell The Senate To REJECT Attempts To Submit America To The UN.
Tell The Senate To REJECT All Attempts To Implement UN Agenda 21!
Support the U.S. Constitution – SEND FAXES TO ALL 100 SENATORS – NOW!
2. Send this Alert to EVERYONE you know and every like-minded friend on your personal email list who wants to STOP the UN from encroaching on your God-given rights! We need to get HUNDREDS OF THOUSANDS of faxes delivered to EACH AND EVERY Senator. It's time the Senate gets the message – LOUD & CLEAR!
3. Keep calling your Senators today, toll free numbers include 1-877-851-6437 and 1-866-220-0044, or call 1-202-225-3121 AND REGISTER YOUR OUTRAGE! Demand the Senate STOP Agenda 21 DEAD IN ITS TRACKS.
4. CALL President Obama, 202-456-1111 and 202-456-1414 expressing your disdain and ABSOLUTE REJECTION of the UN plan. Tell Obama that you DO NOT SUPPORT destroying personal property rights, confiscating private land and banning private ownership of cars.
5. Print this copy and pass it around where normal working class Americans gather who care about the future of our country. Polling data reveals that Americans treasure their Constitutional rights and personal freedoms. They DO NOT want to be controlled by DESPOTIC rule and CONCEDE to foreign leaders.
DO NOT BE SILENCED – MAKE YOUR VOICE HEARD!
NOTE: We need TENS OF THOUSANDS of faxes and PHONE CALLS and EMAILS delivered TO ALL SENATORS RIGHT AWAY!
Your voice can be heard — we need your urgent help at AmeriPAC.
Tell The Senate To REJECT All Attempts To Implement UN Agenda 21!
Support the U.S. Constitution – SEND FAXES TO ALL 100 SENATORS – NOW!
Defend America,
Alan M. Gottlieb
Chairman, AmeriPAC
If you prefer to send a check, please mail to:
American Political Action Committee (AmeriPAC)
PO Box 1682
Dept Code 5498-max
Bellevue, WA 98009-1682
BEST VIDEO YET ON ILLEGAL MEXICANS
Watch, and Let this sink in! The person in this video is a professor (Ph.D.) at Yavapai College in Prescott , Arizona . He puts a different spin on what Obama is doing to Arizona must be why he's rated highly by his students – 3.8 on a 4.0 scale. This may be the best video produced on the illegal alien problems that are being experienced. Watch the video, it is short and makes a lot of sense. Forward the email to at least ten people you know. We need to get the word out.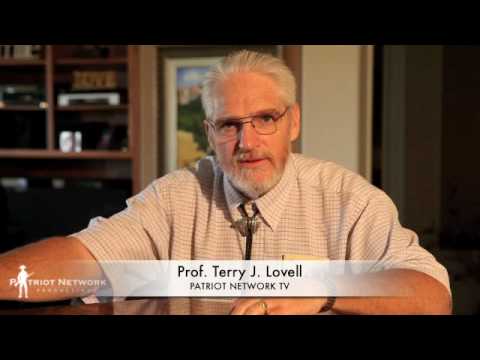 Comments.
So now this piece of human garbage gets free legal representation and trial, health care, housing, food, color tv, legal library, weight room, and clothes on our dime. Maybe, in prison, he will get a sense of the pain and trauma he inflicted on the 85 year old woman when he raped and beat her to death. Al Sharpton, Jackson and Obama have nothing to say about this because they side with the Black Panthers who want to kill crackers and their cracker babies. N
Yah, typical. So many of those Black Panthers down there are just waiting for the excuse to run rampage. The ones inciting the mobs should be held accountable. None of them would give a hoot about this poor old couple. Jut saying….. J
We moved on from racist behavior. It has been replaced by reverse-racist behavior in the mainstream media…
See if we can forward this to some of the Commie Main Stream Media Outlets like MSNBC, NBC, CBS, ABC, CNN, New York Slimes, etc.
Story.
A week ago, in Tulsa, Oklahoma, a black kid named Tyrone Woodfork severely beat an elderly couple, a Mr. & Mrs. Strait, who had been married for 65 years. Tyrone RAPED Mrs. Strait, and she died of injuries received at his hands. Mr. Strait served in the 101st Airborne during WWII. NO national media carried the story. Tyrone was arrested yesterday.
I supposed that if Mr. Strait had shot Tyrone, the whole country would know about the story. As it is, only Mrs. Strait died, so it's not of interest to Brian Williams and the rest of the main stream media.
Think about it. After 65 years of marriage. After serving our country. After 90 years of life, Mr. Strait has lost his wife to a rapist/murderer. NO ONE in the national media gives a flip. They're interested in their wonderful hero, Trayvon Martin.
Man charged with murder in deadly home invasion Tyrone Woodfork, arrested on murder complaint for beating death of 85-year-old Nancy Strait. Her husband, Bob Strait, 90, was also severely beaten. Tyrone Woodfork, arrested on murder complaint for beating death of 85-year-old Nancy Strait. Her husband, Bob Strait, 90, was also severely beaten.
By JERRY WOFFORD World Staff Writer
Published: 3/26/2012 4:53 PM
Last Modified: 3/26/2012 4:53 PM
A man accused of assaulting an elderly couple this month was formally charged Monday.
Tyrone Woodfork, 20, was charged in Tulsa County District Court with felony first-degree murder, two counts of robbery with a firearm and first-degree burglary.
Bob and Nancy Strait were assaulted March 14 in their home in the 3300 block of East Virgin Street. Nancy Strait died March 15 from injuries related to the assault. She was also raped. Bob Strait is still recovering from multiple injuries and has been re-admitted to a hospital.
Woodfork was arrested March 15 after witnesses reported seeing the couple's stolen 2001 Dodge Neon in the 3500 block of East Fourth Street. He remains in the Tulsa Jail without bond.
By JERRY WOFFORD World Staff Writer
(By the way, If Obama had a son, would he look like Tyrone Woodfork? Just asking….)