Archive for the 'Government Waiste' Category

Have you ever sat in your bed at night, stared at the ceiling and said to yourself, "Gee, I wonder if there is any benefit to New Zealand mud snails having sex?"
Me neither.
Probably the only people who wonder about New Zealand mud snails also wonder why some duck penis' are in the shape of a corkscrew. And our federal government is funding them both.
As the abstract of the study says
Intellectual Merit: Sexual reproduction is more costly than asexual reproduction, yet nearly all organisms reproduce sexually at least some of the time. Why is sexual reproduction so common despite its costs? Are there significant evolutionary consequences of asexual reproduction? What are the effects of sexual reproduction or its absence on the evolution of genes and genomes? Despite decades of study, these and related questions remain unanswered.
I have a better question…with the American economy about to collapse under the weight of our federal debt, why is our government spending close to a million dollars studying snail sex–yes snail sex.
According to CNSnews the National Science Foundation awarded the University of Iowa a grant for $876,752 to study whether there is any benefit to sex among New Zealand mud snails and whether that explains why any organism has sex.
Perhaps the study is so costly because they need to first purchase tiny little bottles of beer for the tiny snails.
The study, first funded in 2011 and continuing until 2015, will study the New Zealand snails to see if it is better that they reproduce sexually or asexually – the snail can do both – hoping to gain insight on why so many organisms practice sexual reproduction.
"This project will use a different organism, Potamopyrgus antipodarum, a New Zealand snail, which has both sexual and independently-derived asexual lineages that make it ideally suited to address fundamental evolutionary questions of how genes and genomes evolve in the absence of sexual reproduction."
In other words, the study seeks to see if there are genetic advantages to sexual reproduction that justify its evolutionary costs, advantages such as avoiding genetic mutations or gene loss.
So far, the grant has paid out $502,357, according to NSF, and could pay out the full $880,000 between now and 2015. The study is funded through what NSF calls a continuing grant meaning that it agrees with the researcher to fund a certain amount, but can end up spending more on the grant if NSF agrees that more money is warranted.
Are there idiots running this country or is there someone awarding grants who has an animal fetish? Our national debt is approaching $17 Trillion dollars and we are researching SNAIL SEX and DUCK PENISES. I am sure that it is worthy scientific research but why the heck are we paying for it with tax dollars in these hard times?
We are wasting money on programs like this but at the same time we are eliminating White House tours, closing small airports, and releasing criminal illegal immigrants back onto the streets because of the sequester…what am I missing?
In December of 1914 in the first bitter winter of a long bitter war the solders of the German Empire and the soldiers of the British Empire defied the orders of their officers.  They abandoned their hastily dug entrenchments that would soon grow into an elaborate maze of trenches stretching from Switzerland to the English Channel to meet each other in no man's land. They sang hymns and exchanged gifts in a spontaneous outpouring of the feelings of peace, fellowship, and forgiveness which were then the staples of a Christ centered Christmas season.
If you drench yourself in the torrent of Christmas movies that bombard us from Thanksgiving till December 25th you see that the spirit of Christmas in emotional America isn't about the Christ child who came into a lost world to die as a payment for sin and to rise again to bring new life in harmony with God.  It is instead about the sentimental ideal of love and the boy gets the girl or is it the girl gets the boy?  Who knows sometimes they throw in a curve that really builds the suspense.  There are movies about Santa Clause, his sons, his daughters; his elves and wingless angels all of whom help people learn the true meaning of Christmas which is never about Christ and always about family and friends and being nice people.
In commercial America Christmas is about Black Friday and discounts so deep they remind me of the street vendor in Mexico who follows you shouting "I'll give you 110% off if you buy two!"  The Chia Pets come out along with snuggies, pet rocks, and every other doodad imaginable to buy for people who already have too much.
The mountains of presents which obscenely bury Christmas trees in so many American homes are ripped apart by sugar-high children. Children who get into a frenzy of getting so intense they never have time to appreciate what they get. All they want is to get something else.  The beautiful wrapping paper, the miles of ribbon, and the forests of bows are stuffed unceremoniously into big green garbage bags on their way to landfills.
So this is Christmas, and what have we done?  Another year over, and a new one just begun.
In the still sweet morning of December 26 people start preparing for the next blast of holiday cheer, Happy New Year!!!
What will 2013 bring?
Whether we plunge over the so-called fiscal cliff or not it will bring us a New America.  An America cast in the image of our newly re-elected Community-Organizer-in-Chief.  This representative of the Saul Alinsky wing of the Progressive movement, this made man from the Chicago political Outfit has won a second term.  Whether it was through the voter fraud no one seems willing to mention or through the actual votes of those who bought into the Uncle Sugar myth and vote for Santa Clause, the man from Hawaii who says he's from Chicago and who won't tell us much of anything else, is poised to create the Age of Obama, or America in his own image.
In the New America more people qualify for disability than get jobs, more people get food stamps than start businesses, and more people forget that America was founded to provide individual liberty, personal freedom and economic opportunity and embrace America as a cradle-to-grave welfare state.  People forget that when you limit failure you also limit success.  They don't understand that when you create a safety net so complete it becomes a hammock many people figure why work when you can play.
Incentive is stifled by entitlements, and innovation is strangled by regulation.
In our New America:
Taxes will go up and up as spending goes up even faster.
Regulations will pour out of the bureaucracy to fill in all the blanks in thousand page laws no one ever reads.
Our President will continue to bow before despots and our foreign policy will continue to support radical Islam in the Mideast.
No one will ever be held accountable for Fast and Furious, Benghazi, or any of the other scandals which will erupt from the pustule of corruption that is Inside the Beltway.
The burgeoning energy industry that has the potential to lift America out of its economic tailspin will be throttled as the coal industry, the fracking boom, and oil shale are all regulated to death.
We will pour billions down the green energy rat hole building industries that cannot produce enough energy to exist without government support.
Obamacare will destroy the insurance industry and eventually a single payer system will consign the rest of us to standing in lines in converted gymnasiums for impersonal care while our leaders take limousines and private jets to the Mayo Clinic all on our dime.
Industry will continue to flow out as foreign made goods flow in as more imbalanced trade agreements are called free.
We will be monitored by drones, wire taps, and computers as Big Brother extends his grasp till freedom becomes just another name for nothing left to lose.
This may be the New America that awaits us in 2013.  Our families, friends, and neighbors have voted for it, and we all get to live in it: oh happy days are here again.  The second coming of FDR has put food stamps in every pot and a Volt in every garage.
In our New America Christ has been purged from Christmas and sappy sentimentality has replaced the joy of being born again in a relationship with God our loving Father.  So as you prepare to celebrate the New Year be sure and thank any of the millions of Obamazombies who get their opinions from the Corporations Once Known as the Mainstream Media, and who actually believe the economy is recovering and glory in America being knocked off its high horse for the New America we are all unwrapping under the Xmas Tree this year.
Dr. Owens teaches History, Political Science, and Religion.  He is the Historian of the Future @ http://drrobertowens.com © 2012 Robert R. Owens drrobertowens@hotmail.com  Follow Dr. Robert Owens on Facebook or Twitter @ Drrobertowens / Edited by Dr. Rosalie Owens
Written by Bob Adelmann
The response to the admission by Deputy Director for the Centers for Medicare and Medicaid Services, Penny Thompson, made in September before the House Oversight and Government Reform Committee and chaired by Rep. Darrell Issa (R-Calif.), that payments made by the federal government to New York's state-run development centers were "excessive and unacceptable," was simple and to the point: those overpayments were "inexcusable" and "exceeded the entire Medicaid budgets of 14 states" and added that "the failure … suggests an institutional failure and a pattern of irresponsible actions that have cost the taxpayers billions."
The amount, just in New York, is estimated by Issa's committee to be in excess of $15 billion, equivalent to $1.9 million per patient per year!
Using the bureaucratic shuffle which Thompson has no doubt refined in her 20 years as a top-level bureaucrat for Medicare and Medicaid, she admitted:
The growth of the daily Medicaid reimbursement rate for [New York] State's developmental centers has significantly outpaced those of privately operated developmental centers and New York claimed significantly more for the State-run developmental center services than its actual costs. (emphasis added)
The daily rate for a Medicaid beneficiary to reside in a developmental center grew from $195 per day in 1985 to $4,116 in 2009, vastly outgrowing the Medicaid daily rate for private developmental centers. (emphasis added)
Simply put, bureaucrats in New York have been milking the system for decades, but Thompson claims she just found about it a few months ago. Here's more from her report to Issa's committee:
CMS did not begin working with New York to address the situation fully until 2010. Since then, CMS has been working with the State to understand the circumstances around the inflated rate and more fully address this problem.
The problem began back in 1994 when New York State set up the reimbursement rules, with the approval of Thompson's agency. But there were enough loopholes and undefined parameters to drive a 100-passenger train through, and sure enough, New York took maximum advantage of them. Concluded Thompson:
The Medicaid payments made to New York for the developmental centers were excessive. CMS is working to correct the payments to New York and to improve CMS' approval and monitoring processes to detect excessive payments more quickly and to prevent excessive payments from being made in the first place.
Issa's committee was aware that there was massive fraud taking place in the Medicaid program, a federal program financed with taxpayer monies but run by the states. Back in April his staff prepared a report entitled "Uncovering Waste, Fraud and Abuse in the Medicaid Program" which examined three cases of such fraud, New York being just one of them. The numbers are incomprehensibly large:
James Mehmet, a former chief state investigator of Medicaid fraud and abuse in New York City, believes that at least 10% of Medicaid dollars are lost on fraudulent claims, while another 20% to 30% consist of abuse, or services that were delivered but that were unnecessary.
Waste, fraud, and abuse in New York's Medicaid home-based health services [alone] are rampant. A Department of Health and Human Services Inspector General's (IG) audit, for example, estimates that between January 2004 and December 2006, New York City improperly claimed over $275 million in Medicaid funds for personal care services. A second IG audit found that New York improperly claimed $207 million for rehabilitative home care services provided between January 2004 and December 2007…
Unfortunately, these three cases demonstrate just a tiny fraction of the instances where daily occurrences of Medicaid waste, fraud, and abuse occur…
In May the Office of Inspector General for the Department of Health and Human Services explained how the scam worked in New York:
Developmental center payment rates are set using a complex methodology detailed in the State's Medicaid State plan. The rate is currently calculated by using a starting point that the State describes as "total reimbursable operating costs," which includes the prior year's total reimbursable operating costs, a volume variance adjustment, and a trend factor increase.
Total reimbursable operating costs do not reflect the State's actual costs. The rate-setting reimbursement methodology for the developmental centers was originally approved in January 1986, retroactive to April 1984.
And as the scam developed over time, additional changes favoring increased reimbursement demands from the state were developed, and approved, by Thompson's agency:
Since then, the State has received CMS approval for more than 35 State plan amendments related to this methodology…
Specifically, the growth of the daily Medicaid reimbursement rate for the developmental centers has significantly outpaced those of both State-operated and privately operated ICFs—from $195 per day in SFY 1985 to $4,116 per day in SFY 2009, which is the equivalent of $1.5 million per year for one Medicaid beneficiary. This rate is more than nine times the average rate for all other ICFs for the same period. (emphasis added)
This kind of fraud has been rampant for years, but most of the blame for such "fraud, abuse and waste" has been blamed on everyone BUT the states' Medicaid administrators. David Murphy, a fraud specialist and professor at Lynchburg College in Virginia, noted in July that everyone had his hand in the honey pot – everyone except the agencies themselves. Fraud involved:
• Billing errors
• Fraudulent claims
• Improper private-pay payments, and
• Counterfeit prescription drugs.
Not one word about the agencies involved, however. Said Murphy, "Medical fraud is committed everywhere, by just about everyone."
Lawrence Huntoon, MD, a board-certified neurologist from Buffalo, New York, and Editor-in-Chief of the Journal of American Physicians and Surgeons, reviewed the statement made by Thompson and concluded:
Now we have indisputable evidence that government itself is a major source of fraud in government-run medical programs.
Inadequate oversight, lax bookkeeping, sloppy paperwork, haphazard performance agreements and missing financial documentation have plagued U.S. State Department spending of tens of millions of dollars to combat climate change, according to a report by State's internal financial watchdog — and the problem could be much, much bigger than that.
The audit report, issued last month by the State Department's Office of the Inspector General (OIG), casts an unflattering spotlight on a relatively obscure branch of the State Department that supervises climate change spending, and depicts it as over-extended in its responsibilities, unstaffed in critical monitoring posts, and more concerned with spending money than in monitoring its effectiveness.
The State Department branch is known as the Bureau of Oceans and International Environmental and Scientific Affairs and its Office of Global Change, or OES/EGC, which have become the nerve center of the Obama administration's international climate change policy, and the epicenter of its foreign climate change spending, which continues to balloon despite serious economic problems at home.
The OIG report points to a host of lapses in the way OES/EGC has supervised climate change spending, based on what the OIG observed in a sampling of climate change projects between 2006 and 2010, when the overall spending tab amounted to some $214 million.
The OIG sampling involved $34 million of the total.
The picture painted by the OIG report is vigorously disputed by the State Department's Assistant Secretary for Oceans and International Environmental and Scientific Affairs, Kerri Ann Jones, even as she accepted most of the OIG's recommendations in her 10-page reply to the audit. Jones took over her post in August 2009, toward the very end of the period examined by the Inspector General's office.
Since then, however, the situation may have gotten worse.
For one thing, the Obama administration's spending on international climate change projects accelerated between 2010, when the OIG report ended its scrutiny, and mid-2012, when the report appeared — and continues today.
That spending spree has been based on its commitments at a variety of United Nations-sponsored climate change meetings, including the failed Copenhagen climate change conference in December 2009, and subsequent sessions in Mexico, South Africa and, most recently, the Rio + 20 U.N. summit conference on "sustainable development" in Brazil.
Through that process, the world's developed countries have committed to spend some $30 billion annually on climate change projects in the developing world, with the U.S. a major contributor. (The first board meeting of a so-called Green Climate Fund that hopes to handle most of that money takes place starting on August 23.)
According to a State Department website, the U.S. has contributed some $5.1 billion in climate change funding to developing countries in 2010 and 2011 alone, with additional money still pouring forth in 2012.
Among the lapses highlighted by the OIG in its sampling:
OIG looked at seven of 19 program grants totaling $34 million, and discovered they contained no specific plans for monitoring the results. As the report demurely noted, "Without comprehensive monitoring of grants, the department may not always have reasonable assurance that federal funds were spent in accordance with the grant award; that the grant recipient performed program activities as dictated in the grant award; and that the program's indicators, goals and objectives were achieved."
So-called grant oversight officers whose responsibilities included developing the monitoring plans, also failed to provide written reviews of compliance with State Department reporting standards, along with a variety of other financial procedures. In some cases, there apparently weren't enough oversight officers to go around; when three left their jobs, OIG found evidence that only one was replaced.
Oversight officers apparently didn't do a lot of overseeing. The OIG discovered that actual visits to climate change sites were rare, and when they occurred, not much effort went into examining the actual paperwork involved. In one series of Indian cases examined by OIG, the officers' reports "typically summarized meetings held with grantee officials where only the statuses of the programs were discussed."
Requirements that grant recipients submit quarterly financial statements were apparently ignored, even though procedures called for cutoffs if the statements were not provided. The report cites an unnamed recipient in Hyderabad, India, who got two separate grants totaling $1.1 million: funding continued to be doled out throughout the project, even though the reporting requirements were completely ignored. And in other cases, even when quarterly reports were received, they were often flawed.
The same cavalier attitude toward reporting apparently applied even when projects ended. As the report discreetly puts it, overseers "did not always obtain the final reports needed to ensure that final deliverables were achieved, funds were reconciled, and proper closeout of the project was completed."
One reason for this, apparently, is that reporting requirements for detailed results toward specific indicators — along with general goals and objectives — were not included in any of the seven grants examined by OIG. One of the missing indicators in a number of cases was the actual amount of greenhouse gases removed from the atmosphere by the project.
The lack of a written demand for specific, reported results in the case of State Department grants became even more dramatic when the Inspector General's Office examined another important financing tool, known as a "climate change inter-agency acquisition agreement" — essentially, the employment of another branch of the U.S. government to carry out commitments State has negotiated in areas ranging from defense to health to legal education.
The acquisition agreements are common for the State Department, where non-diplomatic expertise can be in short supply. During the period examined by the OIG, State spent three times as much — $115 million — on the agreements, versus $34 million on grants.
If anything, the OIG report says, the quality and quantity of financial and other reporting in the State Department's hands for such agreements, was even worse than for outright grants.
Among other things:
In five acquisition agreements examined by the auditors, none contained the required performance and financial reports "necessary for effective program monitoring in a timely manner."
In four of the five cases, there was "no evidence" that the Bureau of Oceans had designated an oversight officer, as required. Indeed, OIG found evidence that the Bureau had conducted only one site visit — in 2008 — among all the sampled programs that used inter-agency exchange agreements, in this case involving a project carried out by USAID on the bureau's behalf.
In that one case, the report says, the visit "did not include a review of receipts or other documentation for expenditures to substantiate financial progress or a review of documentation that supported performance reports submitted to OES/EGC and that served as evidence that activities had occurred."
The only expenditures OIG could verify in all five inter-agency cases it examined were for travel costs. As the report starkly put it: "OIG was not provided any supporting documentation that could be substantiated for the majority of the recipients' expenditures." The report added that there was only "limited evidence" that Bureau of Oceans officials "had requested or reviewed supporting documentation to substantiate assertions made in the reports."
In one specific case where OIG itself demanded the evidence from the contractor of the project, the only available documentation was the demands for payment from five sub-contractors. "OIG received no documentation to verify the expenses claimed or ensure that only authorized expenditures were charged to the project," the report declares.
But while other U.S. government agencies may have been blurry about their supervision of the money they paid out on State's behalf to other climate change contractors, they were highly specific — and highly expensive — when it came to the fees they charged for that role.
Starting in 2008, the OIG report notes, USAID, the U.S. government's most active international helping agency, began charging a "General and Administrative Support Overhead Rate" of 23.7 percent for funds it administered under inter-agency agreements, including those in the climate change domain.
Thus, on two Indian grants totaling $10.5 million and administered by USAID over two years, the overhead fee was about $2 million. "Thus," the report notes, "only approximately $8.5 million of the total was budgeted toward the execution of the [climate change] program."
On examining the problem more closely, however, OIG discovered that the documentation wasn't there because the Bureau of Oceans didn't ask for it. The Bureau's agreements with other agencies to carry out its work "did not include language that required recipients to maintain supporting documentation for financial expenditures and all pertinent achievements for purposes of substantiation."
Or, as Assistant Secretary Jones put it in her letter reviewing the OIG report, when it comes to dealing with other Federal agencies, her Bureau provides only "guidance" on the details of performance reporting, while the agencies "are not required to perform project related accounting and are not subject to overhead auditing procedures.
Overall, a State Department spokesman assured Fox News, in response to questions, the Bureau of Oceans is taking the OIG report and all its recommendations "seriously," and is "working closely with the [State] Department in the development and implementation of new policies and procedures."
The catch, however, is that in her letter, Jones promised to change many things more specifically — but only after officials located deeper in the State Department's labyrinthine bureaucracy come up with "standardized policies for inter-agency agreements."
And that could involve a much bigger problem. In discussing the lack of documentation with State Department officials early this year, OIG discovered that there are apparently no rules demanding that every part of the State Department handle and account for such inter-agency spending in the same way. And that includes "procedures for reviewing and approving agreements to ensure compliance with Federal and [State] Department requirements."
The catch, therefore, is that OIG's discovery about the Bureau of Oceans' quirky and sometimes non-existent standards could be true across the entire State Department when it comes to inter-agency spending.
Or, as the inspector general's report delicately put it, the accounting problems with climate change may "signify a Department-wide shortcoming, as inter-agency agreements may not be efficiently and effectively administered and managed in the areas of policy application, review and approval, and overall program management."
That could mean discrepancies could involve much bigger bucks than have been examined so far, and well beyond the area of climate change.
According to OIG, in fiscal 2010 and 2011 alone, the State Department transferred some $4.6 billion to other U.S. agencies to perform work on its behalf, ranging from USAID ($968 million) to Defense (1.358 billion) to Justice ($558 million).
Read more: http://www.foxnews.com/politics/2012/08/15/exclusive-state-department-oversight-climate-change-spending-abroad-is-mess/?test=latestnews#ixzz23iZ74k4d
by Rep Tim Griffin
I've heard from many Arkansans about one wasteful Washington program that's riddled with instances of abuse. It's a government-run, taxpayer-funded program that's running wild and costing more and more. The evidence is stacking up: dead people are receiving free cell phones in the mail, eligible and ineligible individuals are obtaining more than one, and electronic kiosks have been stationed in convenience stores to spread the word about this "free" opportunity. The truth is, though, that taxpayers are footing the bill. The program is called Lifeline, but in reality it's turned into Uncle Sam's Unlimited Plan. My bill returns the Lifeline program back to its original structure by ending federal subsidies for free cell phone services. This growing government cell phone program is costing American consumers and taxpayers, and my bill puts an end to it.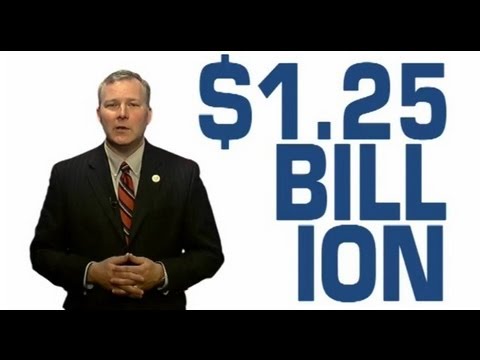 The Facts
The Lifeline Program was established in 1984 to subsidize landline phone service for low-income individuals. Under the program, telecommunications carriers submit reimbursement requests to the government-run Universal Service Fund (USF) to receive a subsidy for services provided to qualifying low-income subscribers. The USF is funded through fees collected from telecommunications carriers which are directly passed onto their customers, as part their telephone bill.
In 2008, the Lifeline Program was expanded to include wireless service providers. Between 2008 and 2009, non-landline costs for the program doubled – from $143 million to $384 million – and then doubled again, totaling over $719 million in 2010. Before the certification of the first wireless carrier, the overall Lifeline Program cost $822 million per year, an amount consistent with the previous five years. That number grew to $1.025 billion in 2009 and to $1.315 billion in 2010. According to the Federal Communications Commission, it is common for multiple wireless service providers to seek reimbursement for Lifeline services provided to the same household.How the Lifeline cell phone program is being advertised
Real advertisements from around the country.