Posts Tagged 'Capitalism'
In our current confrontation with Radical Islam the battle lines are portrayed as those between a secular society, us and a religious society, them.  I reject this portrayal as a betrayal of the faith of our Founders and of those patriotic Americans who still hold fast to Jesus as God and Savior, we too are a religious people.
Americawas founded as a Christian country.  Anyone who denies that has not studied enough History or has been sadly misled. Columbusaccentuated his desire to spread the Christian faith to his patrons the King and Queen ofSpainand in his log.  The first thing the English did upon landing atJamestownwas set up a cross to dedicate their endeavor to Jesus their Savior.  Were these early explorers and colonists always true to their faith?  Did they always operate under principles derived from God's Word?  Sadly they did not.  However, to say that the Christian faith was not an integral part of their motivation and worldview is simply not true.
In the latter part of the twentieth century Progressive leaders pushing a collectivist agenda decided to declare us a pluralistic society.  They sought to detach the heavily Bible influenced Constitution into the dustbin of History by substituting what they call a living constitution for the rock-solid one the Framers bequeathed us.   Mr. Obama, the quintessential Progressive in his speech to the Muslims of Egypt, Turkey, and many places spices up his apology tours by asserting that America is not a Christian country.  This statement of his belief and goal does not make it true.
All of these recent changes aside, most Americans still believe in God and the majority consider themselves Christians.   As a Christian, an Historian, and a Political Scientist in response to numerous questions I would like to share my beliefs concerning government, economies, and the rights of man.
As far as a government goes the only Biblically correct one is that God is God and we are His people.  He is the King and we are the sheep of His pasture.  As concerning an economic system God's economy knows no lack and is exceedingly abundantly provisioned by the owner of the cattle on a thousand hills.
This being true I do not believe that God mandates any type of human government or economic system as pre-ordained, sanctified, or holy.  However, I do believe that humanity as God has created it does require certain governmental and economic conditions to develop and thrive as God intended.
God created us in His own image.  He gave us the power to create and to choose.  He gave us a mind open to learning and ever eager to improvise.  He also gave us what I believe is the most crucial aspect of our make-up: our free will or the power to choose.  We can choose to follow Him and do what He desires, or we can choose to follow the leadings not only of our thoughts but of our emotions also.  In other words we can dwell within theKingdom ofGod wherein He is our King and we are His people or we can choose to live in the Kingdom of man and become the subjects of either our own designs or of whoever manages to gain control of the physical world around us.
If God wanted slaves or robots He could have created slaves or robots.  Instead He created us and gave us a mind to think and a will to choose because He wanted us to decide to love Him and follow Him freely without compulsion.  Therefore I believe that since free thought and free choice are the foundation of man's nature freedom is necessary if man is to live as God designed.  This being the case I believe that any governmental or economic system that denies man's freedom interferes with and attempts to supplant God's plan, which is the definition of evil.
There are of course limits to freedom as expressed in the Ten Commandments.  Beyond this we should be free to choose our own way.   Will we follow God or will we follow man.  Within these limits and building on the moral framework the Bible provides I believe that a republic based upon the commitment to life, liberty, and the pursuit of happiness using democratic principles is the governmental structure which most closely matches man's God-given nature.  I also believe that free market capitalism is the economic system which best allows man to develop and live as God intended.  Conversely, when man rejects God and seeks to create his own utopia he builds some sort of centrally-planned command economy and the intrusive government needed to impose it upon others.
A free economy and the free government it requires allows the independent choices of many to produce the greatest prosperity for all as everyone seeks to do the best they can because they reap the rewards.  In a socialist or any type of hybrid economy between capitalism and socialism bureaucrats make the decisions and stagnation is the inevitable result.  As Gary North, a Christian economist expresses it, "The essence of democratic socialism is this re-written version of God's commandment: 'Thou shalt not steal, except by majority vote.'"  Or as Winston Churchill observed, "Socialism is a philosophy of failure, the creed of ignorance, and the gospel of envy, its inherent virtue is the equal sharing of misery."  And that is not life as God intended.
If we look at History it is an outworking of the initial fall of man.  In the beginning God created the world including man and it was all good.  Then at the dawn of our existence we choose to go our own way instead of following God.  We chose to follow the siren song of "You shall be like God" and ever since we have attempted to create heaven on earth.  All we have succeeded in doing is to open the gates of Hell instead.  A case in point would be the age-old question, if God is good why is there evil in the world followed by the age-old answer God gave us free choice and we chose evil.
With the help and guidance of those who seek to play god themselves humanity has often been convinced to surrender their freedom for security, to bargain away their God-given nature and assume the subservient nature of slaves.
InAmericathe purveyors of socialism cloak their designs in the language of populism.  They loudly proclaim that they seek a fair deal for everyone, except of course for the people they intend to loot.  They want fair elections as long as nothing is done to stop fraudulent voting.  They want equality enforced by unequal treatment.  In other words they seek to build the kingdom of man where they can be king.
We have a mind to think and the capacity to make a free choice.  As the day of reckoning draws near all I can recommend is, think and choose.  We can choose to follow the path of redistribution, class warfare, and collectivist dependency or we can choose to at least attempt a return to limited government, personal liberty, and economic freedom.   Don't be fooled by the progressive media and their obvious bias.  To be free is God's design.  For us to be a slave to dependency is man's.
One of America's most beloved troubadours told us, "The words of the prophets are written on the subway walls and tenement halls" and one of those secular prophets he was referring to reminded us "You're gonna have to serve somebody, yes indeed You're gonna have to serve somebody, Well, it may be the devil or it may be the Lord But you're gonna have to serve somebody."
Or as my favorite book says it, "And if it seems evil to you to serve the Lord, choose for yourselves this day whom you will serve, whether the gods which your fathers served that were on the other side of the River, or the gods of the Amorites, in whose land you dwell. But as for me and my house, we will serve the Lord."
Dr. Owens teaches History, Political Science, and Religion.  He is the Historian of the Future @ http://drrobertowens.com © 2012 Robert R. Owens drrobertowens@hotmail.com  Follow Dr. Robert Owens on Facebook or Twitter @ Drrobertowens
Like a sleight-of-hand-artist on a busy street with a briefcase that turns into a table, three walnuts shells and a pea the perpetually re-elected and their town criers in the Corporations Once Known as the mainstream Media appear to be perennially able to fool the perpetually distracted by pulling a metaphorical quarter out of their ear. 
I know a professional revolutionary.  We grew up together.  He has correctly diagnosed America's disease as a corporate cult in a symbiotic relationship with a corrupt government.  He deftly outlines the general theory, although not the specifics of how crony capitalists and political hacks have crafted a system wherein money laundering has become national policy.  The political hacks fleece the sheeple through taxes and inflation.  They give the money to their accomplices in the flimflam corporations who funnel huge chunks of cash back to the hacks for re-election.  Every few years the sheeple rouse themselves out of their media induced coma long enough to be herded to the polls to vote for more of the same. 
Yes, the professional revolutionaries and their government educated followers have correctly diagnosed the disease.  However, they have prescribed poison instead of medicine.  Their answer to the curse of Corporatism's National Socialism is less nationalism and more socialism.  Since corporatism has built a coffin our body politic cannot seem to claw its way out of, he prescribes cutting out the crony capitalists and giving the whole operation to the political hacks. In other words if the black shirts have ruined the country let's try the reds.  That would be as transparent as fighting the most horrendous war in human history because Hitler attempted to pull Poland into his freedom smothering embrace and then giving Poland to Stalin. 
Headlines and talking heads scream for days, "The Super Committee cannot fail or the sky will fall!"  Endless hours in the 24 hour news cycle are devoted to debating, "Will the Super Committee succeed or will they fail?"  Meanwhile most of the sheeple are consumed with concern about the NBA strike, a celebrity drowning thirty years ago, or was Kim's wedding a set-up all along.  Then we're told he Super Committee failed accompanied by endless squabbling about who caused the failure. 
It is all nothing but Kabuki, a form of Japanese drama based on popular legends and characterized by elaborate costumes, stylized acting.
Remember how the Super Committee became so super?  It didn't come from another planet with a red sun and lower gravity.  It was instead the Frankenstein created as the cover for another rise in the debt ceiling.  The Tea Party had just made a Herculean effort in the 2010 elections and achieved an historical sweep of the House of Representatives.  Over sixty newly minted congressmen owed their seat at the table of plenty to the greatest grassroots movement America has seen in generations.  They had campaigned on changing the culture of corruption in Washington, stopping the deficit spending, severing the cord to the crony capitalists, and paying down the national debt. 
Before they could even arrive the Republican leadership colluded with a recently humiliated inexperienced president and a recently repudiated Democratic leadership to extend the Bush tax cuts in exchange for more spending in the lamest of all lame duck sessions.  Then as soon as the fresh troops arrive they raise their hands in salute to the same old Republican leadership, renew the patriot Act, pass a series of continuing resolutions allowing the drunken sailors to continue spending, and then vote to raise the debt ceiling by another few trillions. Oh but they fought!  They wrangled and they refused to give the Spender in Chief more trillions of our great grandchildren's money unless he agreed to a Super Committee backed up by automatic cuts and automatic tax increases in future deficits totaling trillions of dollars in cuts.  This was drama worthy of As Washington Turns.  If it was joke it wouldn't be funny. 
To begin with the Super Committee wasn't filled with deficit hawks and balanced budget advocates.  It was instead filled with the most partisan members from both wings of the Party of Power guaranteeing there would be no settlement.  Obviously the plan all along was for the automatic cuts and taxes to come into play, over the next ten years.  In other words the spendaholics of this Congress are going to place limits on the credit card of following Congresses who have the ability to vote away the limits any time they want to.  How could that ever fail? 
The smoke and mirrors of political theater is meant to hide the fact that all they're arguing over is reducing the yearly deficits way off there in the future somewhere.  All they ever discussed was slowing the rate of increase.  Even if the most draconian plan so far introduced by the young firebrand Representative Ryan had been adopted the budget still went up every year, and the national debt still grew every year.  And though there would have been more and more spending with no end to the red ink in sight Ryan was portrayed as pushing Grandma off the cliff and a large percentage of the population believes it.  This is baseline budgeting wherein the proposed budget becomes the base for what is cut.  In other words our leaders can cut all day and the spending still goes up. 
It is time to tell our hypnotized fellow citizens to take the blinders off.  Wake up!  The house is on fire and the firemen are pouring gasoline on the flames. 
The system is broke and it is becoming very clear that all the king's horses and all the king's men can't put this thing together again.  The spending goes on every second of every minute of every hour of every day.  The tax code that ostensibly is designed to pay for it all is in reality a bewildering maze meant to trap those unsophisticated enough not to hire an army of tax lawyers and accountants while legally recognized persons such as GE file 57,000 page tax returns on fourteen billion in profits and pays no tax at all. 
While the hemorrhaging of our descendants wealth goes on night and day we are being set up for the next battle to raise the debt ceiling, the balanced budget amendment.  Even if this long threatened turkey could finally make it to the block what good is a balanced budget amendment?  The spendthrifts we call a government can still spend all they want as long as they raise enough money to pretend to cover at least the on budget portion of the swag.  And where do you think they will raise the money?  They will either raise taxes or print money.  Either way we pay so they can play. What we need is a spending amendment that limits spending to a prescribed percentage of the GDP.
At one time the best tongue in cheek advice for coping with the policies of the convention of confidence men masquerading as the American government was get a government job and study Spanish.  Now the situation has descended even beyond the black humor of that cynical joke.  Today the best advice may be to hunker in the bunker, store food, and learn enough History so you can tell those who come after what America used to be. 
Last year I thought it was time to take the gloves off and tell America the emperor has no clothes.  To do so this advocate of the Constitution and limited government wrote The Constitution Failed.  A book which places current events in a constitutional and historical context proving that while our nation was founded upon a document meant to limit government we now stand face-to-face with an unlimited government.  I believed it was time to sound the alarm.  I thought people were ready to admit the terrible truth; our government does little more than tip its hat to the Constitution while doing whatever it wants.   The first step in solving any problem is admitting you have a problem.  The second is recognizing what that problem is.  My hope is that The Constitution Failed will help people recognize and identify the problem so that we the people can reach a solution.
As one who has been pounding this drum and singing this song for fifty years all I can do is wonder, will the drowning Lady Liberty finally see the life preserver as she goes down for the last time?  Will she finally grasp the Constitution as the only thing that has ever guaranteed limited government, personal freedom and economic opportunity in America?  Will she remember her past and save her future or will she sink beneath the waves of government regulation and drown in the red tape of an all-powerful central government? 
I wrote The Constitution Failed to make a difference.  I wrote it because I see my beloved country walking off a cliff into the abyss of socialism and I am compelled to throw out the life line. 
If you want to read The Constitution Failed send me an email with your address and I will send you a complimentary copy.  I want to see the re-birth of limited government.  I want to see personal liberty and economic freedom continue to exist in this: the last best hope of mankind.   And I'm ready to put my money where my heart is, limited government, personal liberty and economic freedom.
Dr. Owens teaches History, Political Science, and Religion for Southside Virginia Community College.  He is the author of the History of the Future @ http://drrobertowens.com © 2011 Robert R. Owens drrobertowens@hotmail.com  Follow Dr. Robert Owens on Facebook or Twitter @ Drrobertowens
In the topsey turvey world of 21st century America those who live by the kindness of strangers wish to dictate how much kindness they deserve changing the strangers from benefactors to victims.  We have reached a point where our national motto should be "Stand and Deliver" as a runaway government devours everything in sight in an effort to satisfy the growing demands of their pre-programmed supporters. 
America has taken such a bizarre turn that oxymorons are the only things that make sense any more.  Organized anarchy has exploited militant apathy to create regulated liberty so that producers must provide for slackers and the informed must follow the dictates of the willfully ignorant. You can't fix stupid but there is a cure for ignorance.  If we could just get these products of public education and sports hypnosis to take off the blinders long enough to understand the meaning behind the matrix perhaps we could garner one more electoral victory to stop us before we step off the cliff.  Except of course the Corporations Once Known as the Mainstream Media are working as hard as they can to make sure our choice comes down to Tweedle De and Tweedle Dum. 
Our Progressive era seeks to change the old adage, "Those who refuse to learn from History are doomed to repeat it" to "Those who refuse to learn from History doom the rest of us to repeat it."  The patients have seized control of the asylum.  The land of the free and the home of the brave is transforming into the land of the free lunch and the home of the knaves.  Symbiosis is the living together in more or less intimate association or close union of two dissimilar organisms as in parasitism. What we are witnessing today is symbiosis on steroids wherein the parasite isn't merely along for the ride but instead demands the driver's seat. 
Looking at the almost bewildering explosion of reality we call today our minds behold the organized anarchy of the occupy everywhere movement that is spreading around the world.  We are now witnessing a government supported revolution akin to Mao's Cultural Revolution. This isn't a revolt of the 99% seeking to devour the 1% it is the 46% that pay no federal taxes seeking to increase the production from their 54% milk cows. To call forcing one segment of the population to work to support another segment of the population paying your fair share makes theft a contribution and bondage a responsibility.  
The people involved express a variety of causes.  They want a bailout for home owners who are upside down or in foreclosure.  At the same time they want those who accepted the bailout on Wall Street prosecuted.  They want student loans forgiven, wars stopped, big corporations downsized, and an end to capitalism.  Many politicians and their major media publicity machine have embraced the movement labeling it the Progressive version of the Ta Party.  This is a window on the future.  Showing the silent majority what is to come: a shabby world where the Lilliputians have not only bound Gulliver they have harnessed him to the cart and forced him to be their beast of burden. 
By seeking the destruction of capitalism instead of seeking to break the umbilical cord between the crony capitalists and their bought and paid for politicians what they really seek is to force us to worship the myth of free enterprise as we sacrifice the energy and inventiveness of the productive on the altar of the indolent. 
It is time to lay our cards on the table.  It is time to call a spade a spade.  Capitalism is an economic system characterized by private or corporate ownership of capital goods, by investments that are determined by private decision, and by prices, production, and the distribution of goods that are determined by competition in a free market.  Socialism is an economic characterized by collective or governmental ownership and administration of the means of production and distribution of goods.  Fascism is an economic system that exalts the nation above the individual and that stands for a centralized autocratic government with severe economic regimentation.  Essentially fascism is socialism pretending to be capitalism since private ownership exists in a government straightjacket. 
Which of these systems do we have?  Which of these systems is staring us in the face every day? 
I challenge anyone and everyone to take this test.   Watch the stock market for one month.  Watch its ups and downs.  What you will see is that the market does not move because of innovation or production it moves in response to government actions, statements, and policies.  While we still have private ownership the government is increasingly regulating and controlling the economy.  Take the test.  Review the definitions above and you decide.  Which of these systems do we have?  Or does it have us? 
America has never experienced a truly capitalistic system.  We were born under mercantilism. We grew to power under Henry Clay's American System of nationalistic paternalism.  We have flirted with socialism in a mixed system since FDR reshuffled the deck and institutionalized the New Deal.  And now we struggle to maintain some visage of freedom at the edge of a crony capitalism whose Progressive public-private security blanket has become the pillow that smothers all incentive.  We have morphed from a representative republic operating on democratic principles into a state wholly owned by a good old boy coalition composed of the perpetually re-elected, the unions, and the crony capitalists: the Outfit. 
The over educated under informed lemmings that call themselves the 99% are being duped by the Outfit.  They are a collective battering ram assailing the last remnants of American individualism.  They are using the threat of social unrest to demand the final triumph of "I want what I want" over "I get what I earn." 
What's the cure for the Great Recession?  Is it more government spending and more government control as the Outfit and their 99% fellow-travelers tell us?  Is it "Drill baby drill" and a return to a golden-age of pure capitalism that never really existed?  
First we must understand our situation.  What is the cause of the chronic state of our anemic recovery?  Is it as our president tells us and the world: Americans are soft, arrogant  and lazy?  Or have we finally reached the tipping point?  Have we finally reached the point where all the Peters being robbed to pay for Paul's vacation have decided to change their name to Paul? Is this a recession or is it a strike?  The central planners look at the wreckage of a once great economy that their programs have gutted and say, "You can't make an omelet without breaking some eggs."  They should be asking "How many omelets can they make if the goose doesn't lay any more golden eggs?" 
Which leads to one last question: "Who is John Galt?" 
Dr. Owens teaches History, Political Science, and Religion for Southside Virginia Community College.  He is the author of the History of the Future @ http://drrobertowens.com © 2011 Robert R. Owens drrobertowens@hotmail.com  Follow Dr. Robert Owens on Facebook or Twitter @ Drrobertowens
Manufacturing in America peaked in 1979 when 19.5 million Americans actually produced durable goods.  In the last 30 years our manufacturing sector has declined by 40% losing almost 8 million jobs.  Nearly 6 million jobs have been lost since 2000 and since the Great Recession began we have lost an average 89,000 manufacturing jobs every month for the last two years.  Due to this dramatic constriction America has fallen below 12 million workers employed in manufacturing for the first time since 1946 and is now below levels not seen since 1941.  This dismal record portrays the stunning decline of America as a manufacturing superpower.  And while a rise in productivity has helped America maintain a prominent position in the world this has not resulted in manufacturing continuing to be an avenue for upward mobility for Americans.
So how do we re-industrialize America?  How do we get back all the jobs that have been exported in the last 30 years?  What will be the consequences of taking the bold steps necessary to make America once again the engine that drives the world's economy?  What will be the result of failing to do so?
To set this discussion into its proper context first we must look at how America grew from a rustic agricultural nation on the edge of Western civilization into the greatest industrial superpower ever known.
In the interest of full disclosure I must confess that I am a life-long capitalist.  I believe that capitalism is the only economic system ever devised by man that requires free choice as a necessary requirement.  Every other system is either more or less a command economy.  The defense and restoration of America's capitalist economy is today a hallmark of the conservative movement.  Many study the works of Milton Friedman and Friedrich von Hayek.  Those of us who want to see economic opportunity unshackled espouse the principles of both the Chicago and the Austrian Schools of economics as opposed to the theories of the Frankfurt School which have moved America in the direction of a centrally planned economy. 
Flying in the face of this conventional wisdom for the purposes of this discussion we must ask the question, was it capitalism that provided the environment which set America on the road to material riches and industrial power?  Culture to humans is like water to a fish.  It is everywhere.  It provides the medium through which we move.  However, since it is ever present it is not something we constantly notice or concentrate on.  Most of those who read these words were raised in a time or by people who taught American History as a positive, ever improving saga.  We were taught that America never started a war and never lost one.  We were taught that rugged individualism carved out an empire from a raw wilderness.  We were taught that capitalism paved and paid the way. 
At the hazard of being branded an apostate to conservatism I must continue to ask the question, was capitalism the catalyst for America's industrial power or do we labor under the after-glow of a time when American History was taught in such a way as to magnify present circumstances by projecting them into the past?  Are we looking to a myth of free enterprise to recreate what it didn't create in the first place?
Was it capitalism that fostered the founding of the colonies which became the seedbed of the United States?
Mercantilism was the economic system that proceeded capitalism in western civilization.  This was a system of economic nationalism which sought to build a strong country by maintaining a favorable balance of trade and by being self-sufficient.  This was one of the primary reasons why the sea-going European powers sought to establish colonies.  They wanted to secure sources of raw materials for their developing industrial sectors and to control external markets allowing them to produce and sell products all within their domestic economy, keeping all the gold at home.
The term mercantilism was coined by Adam Smith the philosophical father of capitalism, but it was not capitalism.  Inherently Mercantilism necessitated a centrally planned and controlled economy.  What benefitted the nation was permitted and encouraged.  What didn't was prohibited and discouraged.  It was under this system that the English colonies were founded.  The first viable English colony in the New World, Virginia was founded by the Virginia Company a joint stock company which was given a charter by James I.  This charter, like subsequent charters given to the Massachusetts Bay Company and proprietary charters given to individuals such as William Penn and the Lords Baltimore gave these companies and individuals monopolies within specific geographic areas.  Government imposed and enforced monopolies are a restraint of trade and by nature incompatible with a free capitalist system. 
The colonies founded upon this restraint of trade followed suit giving monopolies to companies and individuals to do everything from making iron to importing. Government planning and control of the economy did not stop there.  The colonial governments also granted subsidies, bounties, land grants, loans and money prizes to encourage the birth and prosperity of the industries and services desired.  Through these actions the precursors of modern America were doing what is today reviled as inherently un-American, picking winners and losers.
If we fast forward to the founding of the United States do we find the unbridled free enterprise seen today to be the natural state of the Republic? 
In 1791 Secretary of the Treasury Alexander Hamilton issued his third path-breaking report to Congress the Report on Manufactures.  Of all his reports this one is considered the most innovative.  It provided a stark revelation of Hamilton's and his Federalist compatriots' vision for America and its economy.  So did this report outline an economy based upon capitalism and free enterprise?  No it did not.  This report envisions an America "independent of foreign nations for military and other essential supplies" this is the heart of a mercantilist program.  Hamilton proposed subsidies to encourage industry.  Some of the mercantilist policies advocated by Hamilton encouraged the central government:
To constitute a fund for paying the bounties.
To constitute a fund for a board to promote arts, agriculture, manufactures, and commerce.  Hamilton wanted the fund to:
to defray the expenses of the emigration of artists, and manufacturers in particular branches of extraordinary.
to induce the prosecution and introduction of useful discoveries, inventions, and improvements, by proportionate rewards.
to encourage by premiums, both honorable and lucrative, the exertions of individuals and of classes.
The historical evidence of America's reliance upon protectionist and economic interventionist policies as tools in the building of our greatness can be found everywhere.  The central government built, licensed, and encouraged roads and canals to foster interstate trade by providing monopolies, subsidies and grants.  It fought wars to safeguard sea lanes and to expand territory and markets.  And it birthed, regulated and controlled the financial industry from its very inception.
The incontrovertible evidence points to the fact that America was founded, launched, and nurtured as the successor to and the continuation of mercantilist not capitalist policies.
If these were the policies of economic nationalism which helped foster America's rise to industrial greatness wouldn't it seem appropriate for these policies to be the ones that would help it rise again?  There is only one national figure who has consistently urged a return to economic nationalism, Patrick Buchanan.  He has pointed out for years that our rush to embrace so-called free trade has put American workers at a decided disadvantage.  The dissolution of tariff protection forced our workers to compete against people who will work for a small percentage of what Americans can afford to work for in societies with little or no regulation.
How do we get back all the jobs that have been exported in the last 30 years? 
If we want to re-industrialize America we have to protect our markets and support our industry otherwise we will soon sink to a supplier of raw materials and a market to China and the other rapidly rising industrial powers of Asia. 
What will be the consequences of taking the bold steps necessary to make America once again the engine that drives the world's economy? 
Such a policy calculated to re-build our industry and re-capture our domestic markets from China, Japan, and the four tigers of Asia will carry as many risks as it does benefits.  Just as any predator will react to resistance on the part of its prey so to if we enact tariffs on Chinese goods it may well ignite a trade war.  Then again anything worth having is worth fighting for.  If we want to once again rise to the top of the industrial world to once again have a favorable balance of trade we need to look to what is best for America not what is best for the U. N. or what is best for the globalization lobby. 
What will be the result of failing to rebuild our industrial sector?
Some may deride this proposed return to mercantilist policies as isolationism.  However, just as a nation without borders will soon cease to be a nation any nation that fails to protect and encourage its industry will find itself an agricultural and raw material colony in all but name for those nations which do.
Dr. Owens teaches History, Political Science, and Religion for Southside Virginia Community College.  He is the author of the History of the Future @ http://drrobertowens.com © 2011 Robert R. Owens drrobertowens@hotmail.com  Follow Dr. Robert Owens on Facebook or Twitter @ Drrobertowens
Is there any one political or economic system that God wants everyone to follow?  I do not believe God has ordained any one type of government or economy as the divinely ordained path. 
The only government He ever instituted was a kingdom with Himself as the king and that was rejected by His own people when they instead wanted to be like the people who surrounded them.  And even though God had His prophets warn them that this earthly king would take their lands, their children, their goods and their freedom they persisted in rejecting a divine King for kings who would claim divine rights.
The only economy God has instituted is the divine economy where there is never a lack and always abundance.  With cattle on a thousand hills God does not participate in recessions and He has promised many times that those in His hands cannot be plucked out.  He promises that though a thousand fall on one side and ten thousand on the other destruction shall not consume those who trust in Him.  And though in the eyes of this world it may appear that the evil often triumphs and the good are forsaken He tells us, "Those who wait on the Lord shall renew their strength; they shall mount up with wings like eagles, they shall run and not be weary, they shall walk and not faint." 
Free choice is a major part of God's plan.  As a matter of fact that is His plan.  He could have just as easily created humans who had no free choice, could not disobey, never fall and always remain just as He designed them.  But instead He desired the loving family that can only come about from love freely given and freely received.
Individually God has given each of us free choice.  Therefore, I believe freedom to make choices unencumbered by outside interference is a fundamental building block of human nature and thus a required element of any society which matches the reality of the human condition.  Each of us gets to decide which we are going to believe, our eyes of flesh or our eyes of faith.  Is the world true or is God true?  As for me and my house, we will serve the Lord.  That is my free choice and you are free to make yours.
I believe that God desires us to make free choices with regard to faith and lifestyle.  Therefore, personal freedom is necessary for life as God intended.  And this has a great impact upon the first half of our question, is there any one political system that God wants everyone to follow?
It is apparent that the only form of government ever devised by man that requires personal free choice as a prime component is democracy.  All other forms of government are some variation of the divine right of somebody to tell everybody else what to do.  By the way, that's democracy as in one-citizen-one-vote not as in Democratic People's Republic.  And since all forms of direct democracy eventually devolve into a tyranny of the majority the only thing that works over time is a representative republic which operates on democratic principles.  Meaning a system wherein the people have the opportunity to select their own representatives as long as those representatives actually represent the people and do not become the pawns of powerful special interests.
Also based upon the fact that personal freedom is a fundamental component of life as God desires for humanity which brings us to the second half of our question: is there any one economic system that God wants everyone to follow?  It is apparent to even a casual observer that free market capitalism is the only economic system ever devised by man that requires personal freedom to operate.  All other economic systems ultimately translate into some variation of a command economy. Some bureaucrat somewhere decides how many widgets to make and that's how many widgets are produced regardless of need or demand.  Command economies foster disequilibrium and maladjustments.   There are always either too many widgets or not enough.  In a fee market capitalist system demand always dictates production and inherently guides supply.
Americawas originally launched as a representative republic based upon democratic principles with a free economy which based upon the above exemplifies the ideal for a nation-state.  This is what we have known.  If the Progressives continue to succeed in their efforts to fundamentally transform America what can we expect?
Look at the areas of American life so far transformed, massive government take-overs either through outright purchase or indirectly through regulation of industry, insurance, and finance. Taking this as a guide we should expect further intrusion of the central government into the economy thus transforming America into a command economy with all the problems inherent in that type of system.
The health care take-over which is scheduled to phase in like boiling water phases in for a frog, feeling so comforting until it's too late to jump out.  Using the need to modify our behavior to cut health care costs we should expect the central planners to inch-by-inch transform our daily routines of eating and exercise until they are telling us when to jump and how high.  It is often the unintended consequences which have the greatest effects as a result of the Progressive impulse to create a Utopia.
The only way Utopians ever try to create a heaven on earth is to build nanny-states to protect us from ourselves with no thought of how the unintended consequences actually harm the people the intention was to help.  Eventually there is also no limit to the amount of force it takes to compel compliance once the bureaucracy has decreed something is good for the collective. An example from Obamacare is the provision forcing insurance companies to accept pre-existing conditions for all children insured.  This sounds great.  And it will surely protect the Kids.  But what it really does is prompt many insurance companies to quit insuring children because they realize this government mandated provision will cause them to lose money, and despite the progressive belief that people should open and maintain private businesses as non-tax supported social agencies people who own businesses do so to make money. 
Another example is businesses either dropping insurance for their employees because the fines imposed will be cheaper than the insurance or seeking an exemption.  It is projected that 30% of employers will drop their employee healthcare once Obamacare is fully instituted.  So much for "If you have your plan and you like it,… or you have a doctor and you like your doctor, that you don't have to change plans."
The Financial take-over through regulation has not been unwrapped yet and even the politicians most involved in writing it say they don't know what's in it so its long term impact can only be imagined.  Does anyone imagine it will be good for free-enterprise, competition, and capitalism?  As the Progressives continue to experiment looking for some way to accomplish the impossible, heaven on earth, the uncertainty keeps people from investing, businesses from growing and the economy from recovering.  After two and a half years it should be apparent the current administration has successfully turned a recession into a new normal of lower expectations and a loss of hope.
But then again my hope was never in the government to begin with, and since they didn't give it to me they can't take it away.  My hope is in Jesus and He never fails.
Dr. Owens teaches History, Political Science, and Religion for Southside Virginia Community College.  He is the author of the History of the Future @ http://drrobertowens.com View the trailer for Dr. Owens' latest book @ http://www.youtube.com/watch?v=_ypkoS0gGn8 © 2011 Robert R. Owens drrobertowens@hotmail.com  Follow Dr. Robert Owens on Facebook or Twitter @ Drrobertowens.
Milton Friedman Debates Naomi Klein, author of The Shock Doctrine: The Rise of Disaster Capitalism.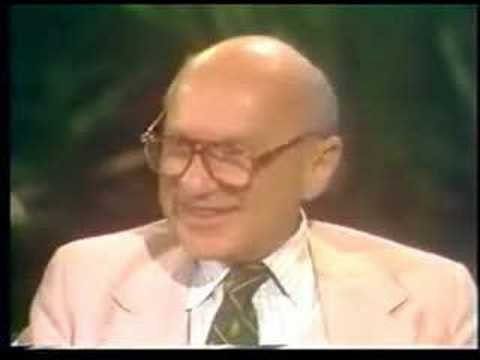 Since there are no "contradictions" in Friedman's economics and Klein has been exposed as a liar who has completely distorted Friedman's positions, fabricated his connection to Pinochet, mischaracterized events in Argentina and so misrepresented the Tiananmen Square events as to disqualify her from ever being taken seriously by anyone who has even attempted to ascertain the facts, what "reality" are you describing?