"The fact that we are here today to debate raising America 's debt limit is a sign of leadership failure. It is a sign that the US Government cannot pay its own bills. It is a sign that we now depend on ongoing financial assistance from foreign countries to finance our Government's reckless fiscal policies. Increasing America 's debt weakens us domestically and internationally. Leadership means that, "the buck stops here.' Instead, Washington is shifting the burden of bad choices today onto the backs of our children and grandchildren. America has a debt problem and a failure of leadership. Americans deserve better."
~ Senator Barack H. Obama, March 2006 Pass it on 'til eternity…
(it was so nice of him to give us this great quote for posterity!) SO, USE IT!!!

Americans instinctively understand that Washington needs to stop borrowing money.
Every public opinion poll done last year showed overwhelming support for freezing the debt limit. Republican voters were in favor by about 80 percent, but even a majority of Democratic voters wanted to see this drastic action taken.
Nevertheless, Congress, including the House Republicans, voted overwhelmingly to give Barack Obama all the money he needed to keep bankrupting America through the end of his term.Americans instinctively understand that Washington needs to stop borrowing money.
Every public opinion poll done last year showed overwhelming support for freezing the debt limit. Republican voters were in favor by about 80 percent, but even a majority of Democratic voters wanted to see this drastic action taken.
Nevertheless, Congress, including the House Republicans, voted overwhelmingly to give Barack Obama all the money he needed to keep bankrupting America through the end of his term.
Click here to learn more about the "Red Ink Campaign"
and how it can help stop congress from raising the debt limit.
In 2011, U.S. tax revenue equaled about $2.2 trillion. Washington politicians didn't think that was enough to do all the good work they needed to do. So they agreed to spend $3.8 trillion, borrowing another $1.65 trillion in the process. To do that, they voted to increase the debt limit beyond $14.3 trillion.
That's how America lost its top credit rating. But most of the politicians still don't get it. In fact, they claimed that the top credit rating would be lost if they didn't raise the debt limit. In fact, almost immediately after they took that action, the credit rating was lowered.
But America has a lot more to worry about with debt than a lower credit rating. Our entire way of life depends on getting borrowing under control.
There is only one solution: Cut spending – by about $1 trillion a year. Instead, Washington cut planned spending by only $38 billion. If you want to understand how insignificant that cut was, let me put it in perspective.
Speaker of the House John BoehnerLet's say your family income is $21,700 a year, but you spend $38,200 using credit cards. Obviously, you can't go on much longer living like that. But instead of cutting up the credit cards and living within your means, you decide to cut spending by only $385 a year.
That's what Washington did in 2011.
Another way to understand it is like this: Let's say there's a sewer backup in your neighborhood that causes your house to be filled up with sludge.
What do you do?
1.Raise the ceilings of your house?
2.Pump out the sludge?
I think the choice is pretty obvious. Most of us would pump out the sludge. But that's not what Congress and Barack Obama did. Instead, they decided to raise the ceilings.
We can't go on like this much longer.
The day of reckoning is coming. Congress is about to raise the debt limit again this year, and Republicans have already compromised away their 100-percent authority to stop it with the silly compromise last year to cut only $38 billion. There's not much we can do about that right now. But we can start a massive brushfire throughout this country to ensure that Republicans get their heads on straight in 2013 and say no more to borrowing.
You simply can't address this explosive debt bomb by continuing to borrow, while claiming to be working on a balanced budget five years from now or 10 years from now. We don't have five or 10 more years.
The debt has reached about $15 trillion already – exceeding the total gross domestic product of the U.S.
Worse yet, by allowing Washington to borrow, we allow them to destroy the Constitution and its strict limits on what the federal government can do. If Washington can spend whatever it wants without accountability to the people, we no longer have constitutionally limited government – and tyranny is right around the corner.
That's why I need your urgent help in my "No More Red Ink" campaign – the only grass-roots lobbying effort around focused on freezing debt and forcing responsibility on Washington in the short term.
Click here to take part today and send every Republican member of the House majority a letter putting them on notice that you expect them to freeze the debt in 2013 and return our country to constitutionally limited government and a balanced budget next year. So far we have generated 1 million letters. We may need to generate 10 million. But it's simple, fast and very inexpensive to participate.
The economic crisis across Europe has made it clear that the European Union isn't meeting today's economic realities, a condition that promises to have a global impact on other economies, including that of the United States, according to a report from Joseph Farah's G2 Bulletin.
The economic crisis is growing worse as central European bank lending to such countries as Italy, Greece and Spain now has dwindled to a trickle because investors are backing away from funding the region's lenders.
There isn't enough capital on hand to finance debt which is due to mature next year. Analysts believe there need to be dramatic changes in the structure of the EU if it is to survive.
They add that the EU is at the stage now where it needs to change to a more centralized parliament representing the respective members, who will have to give up some national sovereignty to create what amounts to a United States of Europe.
"The old EU is finished," said one informed regional observer. "The 27-member bloc has never been as unpopular as it is today."
As it now stands, the old EU is made up of countries whose parliaments can dictate the limits of their participation. They've seen how some countries in southern Europe with fewer resources and spiraling debt are forcing the more productive countries of northern Europe to help bail out the less fortunate ones, without any requirement for the southern countries to implement belt-tightening measures needed to help themselves recover from their own economic downturn.
As a consequence, the richer, northern countries such as Germany are dictating terms to such southern countries as Greece and Italy on belt-tightening measures needed to receive further bailout money.
Given the level of interdependence by countries now, it is too late to recede to a more isolated position. In fact, these experts say the thinking is toward "more Europe" with expanded powers and a "real government." These analysts say that Europe today is where the U.S. was as a confederation prior to 1787 when the U.S. Constitution gave the U.S. a federal system.
Then, the confederation was comprised of 13 sovereign states with a Congress having certain powers in foreign affairs, to borrow money, deliver mail and control Indian affairs.
However, Congress then didn't have the power to enforce its requests to states for money or troops until the 13 states ratified the U.S. Constitution.
Various analysts' views are reflected in the concept put forward by Charles Grant of the Center for European Reform. He envisions a democratically united Europe in which citizens of the various countries vote directly for European commissioners, much like the U.S. does now in electing its representatives for the U.S. House of Representatives and Senate.
Read more:What comes next after economy fallshttp://www.wnd.com/?pageId=369989#ixzz1ffpD253h
The Washington County Tea Party has released an excellent letter about the debt election on November the 8th.  They and Secure Arkansas are leading a growing campaign against more state debt that now includes the following groups:
Secure Arkansas (securearkansas.com)
Washington County Tea Party (washingtoncountyteaparty.com)
Pulaski County Tea Party (pulaskicountyteaparty.com)
River Valley Tea Party (on FB)
Boone County Tea Party (boonecountyteaparty.com)
Little River Patriots (on Facebook)
Americans for Constitutional Government (Fort Smith)
Northeast Arkansas Tea Party (northeastarkansasteaparty.jigsy.com) Miller County Patriots (millercountypatriots.com)
Of particular note: a similar bond plan started in 1999 appears to have cost us $264 million highway dollars in interest to get $575 million a few years early.   That does not include bond fees, brokers commissions, or legal fees.  We could have had over half that $575 million in only four years simply by spending the money as it came in.
The letter follows…..
*************************************************************
"I go on the principle that a public debt is a public curse." -James Madison, the Father of the Constitution
Everyone is on "issue overload," but public debt is an important issue, and once again a "special election" is being called (November 8), hoping you won't pay attention or care so they can keep us loaded down in more debt.  This is becoming a disturbing trend in Arkansas–"special elections" where 2% to 5% of voters turn out and vote more taxes on the thousands of other citizens who were not even aware of the election but will now have to pay the tax.  This needs toSTOP.
Washington County Tea Party has created a flyer which is being distributed around the state for educating the public (attached).  Notice the list of tea party groups who stand in agreement in opposing debt. Every corner of the state has been reached with activists who agree with the anti-debt message and are distributing this flyer.  Can you help print and distribute a few to people you know?  Can you forward this to your Arkansas contacts and ask them to forward it to their Arkansas contacts?  We have potential to reach a lot more people that way.
We are finding that even some activists had misunderstandings about the "debt election" on November 8, but most are 100% on board with opposing more debt, a major tenet of tea parties across the country.  We have compiled some "frequently asked questions" (below) which may answer some questions you might have about this so you can be informed and able to educate people you know about why we must stand opposed to debt. This information is also on our web site, so you may refer your friends to www.washingtoncountyteaparty.com.
"We the People" still have power to stop this if enough people do just a little bit and help spread the word.
Frequently Asked Questions
1)   The roads in my area of the state need to be repaired. I want my roads fixed, so isn't this a legitimate means to do that?
This debt measure does not affect any state or local roads, so your local roads will not get fixed just because this bond passes.  The bond money is supposed to be used only for maintaining existing interstates.  .
2) I am a conservative, but I think maintaining roads is something the public should spend money for.
Please understand, we all want properly maintained roads. We agree that maintaining roads should be a priority as a legitimate use of taxpayer money. Since Arkansas is known as the highest taxed Southern state, why can they not find a way to maintain roads without going into debt? We need to address that issue before we agree to continue the vicious cycle of debt for routine road maintenance.
Put another way, if it is really true, as "Move Arkansas Forward" is claiming, that we must maintain or "modernize" our roads by going into debt to do so, then that proves our point that highway funds have been mismanaged, and the answer is not to keep repeating the same mistake.
By the way, Move Arkansas Forward is co-chaired by the same man who chairs the Arkansas Highway Commission (Madison Murphy of Murphy Oil–Wal-Mart gas pumps), and they are putting out conflicting information about what this bond money would do.  They insist on one hand that this is only about maintaining what we already have, while also promising to "modernize" and add exits, ramps, and bridges. So which is true?  How can we know?  The Arkansas Highway Commission is not elected or accountable to us for how the funds will be spent.
Which brings us to the next point–how can anyone know what roads will need maintenance 15 years from now?  No one can, so why not just use existing federal funds to pay as we go where it is needed most?
3)  Since this does not raise taxes, why should we not agree to a bond measure if it will fix our roads?
First of all, a bond is still debt, and debt is a still a form of enslavement, as it has been throughout time.
"We must not let our rulers load us with perpetual debt" – Thomas Jefferson
Secondly, the ballot language clearly states that if revenues from federal highway funds or fuel taxes do not come in, repayment will have to be made from the general fund.  That means we taxpayers will be on the hook should those funds not come through.  There is a potential then for a tax increase to cover it, or else spending will have to be cut somewhere else, and how likely is that?
4) Wouldn't we save money in the long run if we go ahead and invest now while they are able to get this reduced interest rate?
Interest rates were not very high in 2000 either, yet we will have paid an estimated $264 MILLION* in interest to get that $575 million a few years early.  You read that right. That figure does not include bond commission fees or legal fees.  It does not make economic sense to keep letting our highway funds be eaten up in interest and fees.  If we just spend the money as it comes in, we would have over half of it in just four years with no interest or fees!  Bear in mind they took three years to get the full $575 million the first time, and no one can guarantee what interest rates will be 3 years from now.
5)  Businesses, particularly tourism businesses, need good roads.  If businesses lose revenue because of poor roads, it takes years to attract business back to the state.
Agreed, and again, this is only about interstates, and debt is not the solution.  The fact is, the high taxes in this state are an even bigger deterrent to business, and there is potential for even higher taxes if we end up without enough revenue to pay back these bonds.
By: Jeff Cox
CNBC.com Senior Writer
The U.S. plans on being an active partner as efforts intensify to get Europe get back on its feet financially, Treasury Secretary Timothy Geithner told CNBC Friday.
With global leaders preparing for next month's Group of 20 nations (G20) summit in Cannes, France, the International Monetary Fund — of which the U.S. is the greatest contributor — is being relied on to help underwrite whatever efforts are needed to backstop toxic European sovereign debt  .Geithner said the International Monetary Fund (IMF)  has "very substantial" resources to fund a device that could look like the Troubled Asset Relief Program, which helped navigate American financial institutions through the crisis in 2008 and 2009.
"Through the IMF, of course, we're already playing a very major role," he said in a live interview in Paris. "We're happy to see the IMF continue to play that role in support of a more forceful, comprehensive strategy where Europe's own resources—very ample resources—are deployed on a much more substantial scale."
The comments give a lift to U.S. stocks, which have been highly volatile in the past several months as proposed solutions have come and gone for the euro crisis.
Geithner declined to give a specific number on what would be required to aid Greece and any other potential countries that need help meeting their obligations.
Estimates have run as high as $2 trillion for a liquidity fund, and Geithner said that whatever the figure is, it should leave no doubt that there will be more than enough.
"A basic rule of financial crises management is you want to make sure you have a level of resources that are larger than the potential need you face," he said. "If markets see that then they'll have the incentive to continue to lend, invest, to get more exposure to those countries."
By next week, IMF participants should have "a more comprehensive strategy" to solve the problem and put in place a plan at the G20 summit, which begins Nov. 3.
While that is happening, Geithner said the threat of a massive global recession  has decreased, making solutions easier to devise.
"The numbers as we see them around the world have been somewhat encouraging over the last couple of weeks," he said. "You've seen steady, gradual—not strong, but gradual—growth across large sections of the U.S. economy and you're seeing a little bit of that outside the United States, too."
He added: "The concerns you saw over the summer that the world might be headed into a much weaker growth outcome have receded a bit."
Geithner said he understands the concerns of widespread protests that emanated from the Occupy Wall Street movement, and said the administration is taking steps to address concerns of economic imbalances.
"What you see is a general sense across the country from concern that the U.S. economy is not growing faster, you're not seeing unemployment come down more rapidly, you're not seeing incomes rising," he said. "People to make sure that the government — Washington — is acting to make things better now."
by NEWWORLDORDER on JUNE 12, 2011
According several inside sources, the Bilderberg 2011 agenda included a number of critical issues at the top of the elite's to-do list.
These breakdown as follows:
Arab Spring:
The elite are concerned that the American Congress may soon turn against the illegal and immoral invasion under humanitarian cover by NATO and the UN against the north African dictator Muammar Gaddafi.
Congress is rising in opposition to bogus wars launched by the executive branch in violation of the Constitution. More than a third of House Republicans voted to pull out of the NATO coalition attacking Gaddafi's forces, in essence forcing a NATO withdrawal from the color revolution engineered civil war in that country.
The elite behind closed doors in Switzerland are pushing for a wider war and incalculable suffering in the Middle East. The money masters have long profited from war and mass murder: Nathan Rothschild made a financial bet on Napoleon at the Battle of Waterloo  while also funding the Duke of Wellington's peninsular campaign against Napoleon. The House of Rothschild financed the Prussian War, the Crimean War and the British attempt to seize the Suez Canal from the Frenchand also financed the Mexican War and the Civil War in the U.S.
Internet Censorship:
In addition to worrying about Congress waking up to the Libyan scam, the global elite is also concerned about a diverse liberty movement that has grown exponentially with the help of an open and free internet. In response, the pocketed pawns in Congress have introduced a raft of bills over the last few months designed to take down the internet and blunt its impact as a medium for alternative news and information.
On the international front, the European Commission gave a nod toward implementing the Anti-Counterfeiting Trade Agreement (ACTA), a draconian measure that will subvert national sovereignty, trash Net Neutrality, consumer privacy, and civil liberties. In the United States, the corporate media has virtually ignored ACTA, but then key players in the Mockingbird media are often Bilderberg attendees and privy to aspects of the agenda.
The above represent a small sampling of legislation and treaties that will be used to shut down the opposition under the cover of protecting copyright and preventing terrorism.
The globalists are not opposed to the internet, especially as a corporatized money-making instrument. They are, however, opposed to an open, free, and unregulated by government internet where alternative media opposed to their globalist devices are allowed to thrive. In addition, we can expect minions of the global elite who parade around as our elected representatives and appointed government officials to continue their propaganda efforts to convince the people that the internet will be used as a terrorist weapon of mass destruction and as such needs to be tightly regulated – for our own safety, of course, and that of the children.
Prolonging the economic crisis:
Finally, the Bilderbergers will work on an effort to continue into further fantastic debt producing bankster bailouts, specifically for Greece, Ireland, Portugal, and other member EU nations sliding toward bankruptcy and social disruption on a monumental scale.
Oil prices will skyrocket – a faith accomplished with gas prices at the pump now at historically high levels – as the global elite work behind the scenes to take take down national economies. New revelations also deal with the death of the dollar, exploding energy prices, and the engineered onset of order out of chaos revolution worldwide.
Because the plan is to take down national sovereignty, impose drastic austerity measures, hold fire sales on national assets, consolidate wealth and power, and use an endless economic crisis as an excuse to usher in world government, a one-world currency, and a sprawling high-tech police state.
New head of the IMF decision:
It was reported that the new IMF head would be decided at the Bilderberg meeting. A prominent attendee to the elitist gathering has been entered into the race to become the IMF head at the eleventh hour.
Bank of Israel Governor Stanley Fischer, an insider favorite of Bilderberg and multiple time attendee, announced his intention to bid to become the replacement managing director of the IMF, taking the position previously held by Dominique Strauss-Kahn, himself a former Bilderberg attendee. Fischer is also a member of The Council on Foreign Relations and The Trilateral Commission.
Strauss-Kahn stepped down from the position after it was alleged he attempted to rape a hotel maid. Some believe Strauss-Kahn was set-up in order to remove him from the IMF.
A three way race is now in place between Fischer, Mexican central banker Agustín Carstens and French Finance Minister Christine Lagarde.
Both Carstens and Lagarde have embarked on tours to promote their bids and will be joined now by Stanley Fischer.
Over-population:
Jim Tucker's anonymous steering level Bilderberg inside source told him war in the Middle East is at the top of the elite's agenda.
The long time Bilderberg sleuth said the elite believe the world is over-populated and war represents a partial solution.
"They are unified on their war project," said Tucker, citing his Trilateralist-Bilderberg source, "their rationalize the world is too crowded anyway, they have to limit the population growth, the one way to do it is with wars. They have been emphasizing that all day."
Bilderberg Conference awareness and coverage:
Picture
Tucker also said the elite are outraged by the patriot movement and the alternative media's coverage of the Bilderberg meetings and the release of information by moles and insiders. He said the elite attempted to get media magnate Rupert Murdoch to convince The Guardian in the United Kingdom and the Irish Times to scale back their reportage on the Bilderbergers, but he was unable to do so.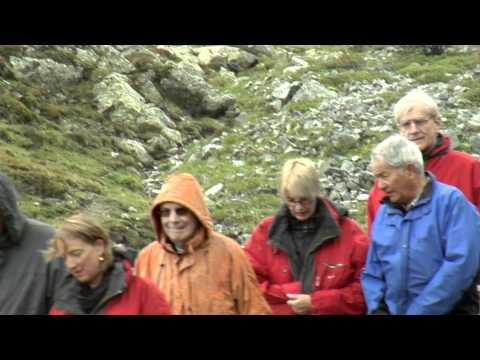 Tucker's sources also said the Bilderbergers are stunned about the presence of demonstrators and alternative media.