Lord Monckton sees China prepping for final collapse of America
Obama has done it. He has brought America down. It only took him just over four years. The Republicans could have stopped him. They didn't.
How did the nihilistic left succeed in destroying America? Simple. They learned just a little of the capitalism they hate, and they drove your nation into outright bankruptcy.
And here is what the GOP has to say about it: just about nothing.
The once-mighty United States is now the most indebted nation on Earth. In round numbers, here are just some of the vital statistics as the patient dies:
National debt: $17 trillion, or $50,000 per man, woman and child, or $150,000 per taxpayer. Annual federal deficit: $1 trillion. Medicare/Medicaid/Obama"care": $1 trillion a year. Social Security: another $1 trillion a year. Defense: two-thirds of a trillion. Unemployment handouts: $2 billion per working day. Debt interest: $1 billion per working day. Federal pensions, ditto.
Now for the big numbers. Your government's Social Security liability is as big as the national debt: $17 trillion. Its prescription drug liability is $22 trillion. Then there's the Medicare liability of $86 trillion. Total unfunded liabilities of the U.S. government are $125 trillion.
Net assets for each U.S. citizen are $300,000. The net liability of the U.S. government, shared among its citizens, amounts to almost four times that: $1.1 million a head. And the government's debt is growing at $1 million every 45 seconds. To cover its annual deficit, it is printing $1 trillion a year of currency that is not backed by any asset whatsoever.
Here is what will happen next. When the crash comes, don't say you weren't given fair and clear warning.
First, the dollar will cease – no, make that "is already ceasing" – to be the world's reserve currency. China, as I have been warning you she would, has realized the dollar is finished. So she is quietly making startling progress with bilateral and multilateral deals to replace the dollar with the yuan as the world's currency of choice.
Sterling, once the world's reserve currency, went precisely the same way in 1967 under orders from Moscow, which then largely controlled the governing Socialist Labor party in Britain.
After the Second World War, the Socialist/Communist governments of Attlee and Wilson bankrupted Britain with health-care and welfare programs and nationalization of industries. Inflation rose to 27 percent.
Obama's copycat policies are different in only one respect. Moscow is no longer calling the shots. International totalitarianism no longer needs direction. Its cruel, hate-filled, destructive mission now advances on autopilot.
Watch some of the straws in the wind. China and Korea have come to a little-noticed agreement that international trade between them will no longer be denominated in U.S. dollars, but in yuan, or Won.
Behind the closed mahogany doors of the world's finance houses, elaborate and secret preparations are being made for the upheaval and international financial collapse that will follow the deliberate printing-out and consequent implosion of the dollar.
Your GOP representatives should be, but are not, asking the administration to reveal to them the ever-tougher terms on which the Chinese continue – with ever-greater reluctance –to lend money to keep their communist ally in the White House afloat.
Do not believe China cannot afford to let her biggest creditor fail. She can, she will, and she is making careful preparations to do just that.
If you thought the crash of 2008 was bad, think again. The crash that is coming –I cannot put a date on it, but it is not far away now – will be orders of magnitude worse.
So, what should you do to protect yourself and your family? First, get rid of every dollar you have. Dollars are now all but worthless. When the crash comes, they will have no value at all.
In hard times, most financial instruments – currencies, stocks, bonds – are not worth the paper they are printed on. Get rid of them now. Buy silver coins. They will quintuple in price once the crash sets in, and they are small enough to be fungible when the dollar dies.
Buy land, some of it well-wooded, some of it arable, some of it grassland. You will need the timber to power your steam tractor. Gasoline will be a costly rarity. And make sure you can defend yourselves. Starving mobs are no respecters of persons. Do what the Mormons do: Get three months' supply of imperishable foodstuffs and hide them in the basement.
Absurd though this advice may now seem, there is a real danger that the crash will sudden. If so – perhaps for several months, and even for years – the fabric of civilization, including the food-supply chain, will fail.
It is not my custom to write in millenarian or apocalyptic terms. But the very best that can be said for your current administration is that it simply has no idea what damage it is doing. It is printing money in the vain hope of buying itself time. Yet every fake dollar that comes off the printing-presses makes the problem worse and the solution harder.
At worst, what is now happening to your nation may be deliberate. In that event, your current "president" will go down as history's greatest villain. In any event, he will go down as history's greatest incompetent.
Do not believe none of this can happen. Psychiatrists study what they call "normalcy bias." People expect that everything will carry on and that America is too big to fail. She is not. She has failed. You will pay a heavy price for her failure, unless you act now to defend yourselves against what your government, with the culpable, silent acquiescence of the GOP, is doing to destroy your nation.
Finally, pray. God bless America. It has been nice knowing you. Only when you are gone will the world realize how much it misses you, and – paradoxically – how much it owes you.
Read more at http://www.wnd.com/2013/05/the-dollar-and-the-usa-is-toast/#MZjqFZzvdls1skvk.99
IT WAS FUN WHILE IT LASTED – US Dollar NO LONGER World Reserve Currency
Financiers like George Soros,the Rothschilds and James Wolfensohn are squirming in their seats
BRIC Summit Decide To Trade Out Of The Dollar
Goldman Sachs also coined the term "The Next Eleven" which includes Mexico, Philippines, South Korea,Vietnam and Islamic countries like Bangladesh, Egypt, Indonesia, Iran, Nigeria, Pakistan and Turkey as having a high potential of becoming, along with the BRICs, the world's largest economies in the 21st century. Your typical white Anglo-Saxon Euro-American raised Zionist Jew doesn't stand a chance and they know it. The writing is on the wall for those who can read between the lines.
 Zionist financiers like George Soros,the Rothschilds and James Wolfensohn are squirming in their seats,knowing full well that getting an "in" into a new financial institution from countries which are either Orthodox Christian like Russia,non-white, like China, India and South Africa or countries with bloody histories with US foreign policy like Brazil will be impossible?

by NEWWORLDORDER on JUNE 12, 2011
According several inside sources, the Bilderberg 2011 agenda included a number of critical issues at the top of the elite's to-do list.
These breakdown as follows:
Arab Spring:
The elite are concerned that the American Congress may soon turn against the illegal and immoral invasion under humanitarian cover by NATO and the UN against the north African dictator Muammar Gaddafi.
Congress is rising in opposition to bogus wars launched by the executive branch in violation of the Constitution. More than a third of House Republicans voted to pull out of the NATO coalition attacking Gaddafi's forces, in essence forcing a NATO withdrawal from the color revolution engineered civil war in that country.
The elite behind closed doors in Switzerland are pushing for a wider war and incalculable suffering in the Middle East. The money masters have long profited from war and mass murder: Nathan Rothschild made a financial bet on Napoleon at the Battle of Waterloo  while also funding the Duke of Wellington's peninsular campaign against Napoleon. The House of Rothschild financed the Prussian War, the Crimean War and the British attempt to seize the Suez Canal from the Frenchand also financed the Mexican War and the Civil War in the U.S.
Internet Censorship:
In addition to worrying about Congress waking up to the Libyan scam, the global elite is also concerned about a diverse liberty movement that has grown exponentially with the help of an open and free internet. In response, the pocketed pawns in Congress have introduced a raft of bills over the last few months designed to take down the internet and blunt its impact as a medium for alternative news and information.
On the international front, the European Commission gave a nod toward implementing the Anti-Counterfeiting Trade Agreement (ACTA), a draconian measure that will subvert national sovereignty, trash Net Neutrality, consumer privacy, and civil liberties. In the United States, the corporate media has virtually ignored ACTA, but then key players in the Mockingbird media are often Bilderberg attendees and privy to aspects of the agenda.
The above represent a small sampling of legislation and treaties that will be used to shut down the opposition under the cover of protecting copyright and preventing terrorism.
The globalists are not opposed to the internet, especially as a corporatized money-making instrument. They are, however, opposed to an open, free, and unregulated by government internet where alternative media opposed to their globalist devices are allowed to thrive. In addition, we can expect minions of the global elite who parade around as our elected representatives and appointed government officials to continue their propaganda efforts to convince the people that the internet will be used as a terrorist weapon of mass destruction and as such needs to be tightly regulated – for our own safety, of course, and that of the children.
Prolonging the economic crisis:
Finally, the Bilderbergers will work on an effort to continue into further fantastic debt producing bankster bailouts, specifically for Greece, Ireland, Portugal, and other member EU nations sliding toward bankruptcy and social disruption on a monumental scale.
Oil prices will skyrocket – a faith accomplished with gas prices at the pump now at historically high levels – as the global elite work behind the scenes to take take down national economies. New revelations also deal with the death of the dollar, exploding energy prices, and the engineered onset of order out of chaos revolution worldwide.
Because the plan is to take down national sovereignty, impose drastic austerity measures, hold fire sales on national assets, consolidate wealth and power, and use an endless economic crisis as an excuse to usher in world government, a one-world currency, and a sprawling high-tech police state.
New head of the IMF decision:
It was reported that the new IMF head would be decided at the Bilderberg meeting. A prominent attendee to the elitist gathering has been entered into the race to become the IMF head at the eleventh hour.
Bank of Israel Governor Stanley Fischer, an insider favorite of Bilderberg and multiple time attendee, announced his intention to bid to become the replacement managing director of the IMF, taking the position previously held by Dominique Strauss-Kahn, himself a former Bilderberg attendee. Fischer is also a member of The Council on Foreign Relations and The Trilateral Commission.
Strauss-Kahn stepped down from the position after it was alleged he attempted to rape a hotel maid. Some believe Strauss-Kahn was set-up in order to remove him from the IMF.
A three way race is now in place between Fischer, Mexican central banker Agustín Carstens and French Finance Minister Christine Lagarde.
Both Carstens and Lagarde have embarked on tours to promote their bids and will be joined now by Stanley Fischer.
Over-population:
Jim Tucker's anonymous steering level Bilderberg inside source told him war in the Middle East is at the top of the elite's agenda.
The long time Bilderberg sleuth said the elite believe the world is over-populated and war represents a partial solution.
"They are unified on their war project," said Tucker, citing his Trilateralist-Bilderberg source, "their rationalize the world is too crowded anyway, they have to limit the population growth, the one way to do it is with wars. They have been emphasizing that all day."
Bilderberg Conference awareness and coverage:
Picture
Tucker also said the elite are outraged by the patriot movement and the alternative media's coverage of the Bilderberg meetings and the release of information by moles and insiders. He said the elite attempted to get media magnate Rupert Murdoch to convince The Guardian in the United Kingdom and the Irish Times to scale back their reportage on the Bilderbergers, but he was unable to do so.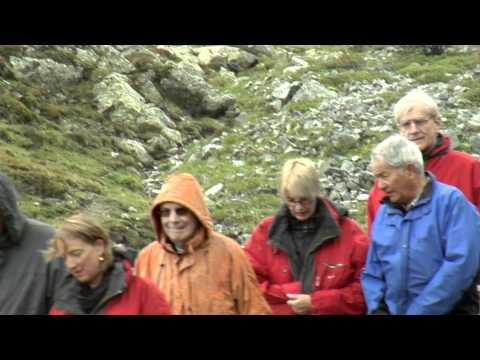 Tucker's sources also said the Bilderbergers are stunned about the presence of demonstrators and alternative media.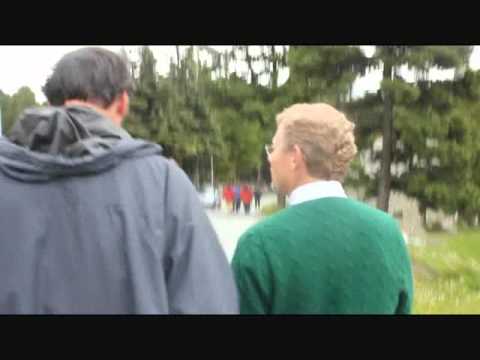 March 17, 2011 by Daniel Zurbrügg
Among the "must reads" for people trying to gain insight into the long-term structure of economical developments is Mancur Olson's book, The Rise and Decline of Nations, published more than 30 years ago. Olson was a great economist and social scientist who showed how interests and incentives of individuals drive and influence the development of a country. This often results in a less than ideal resource allocation and over time can result in very harmful effects for a country that can even lead to a complete collapse.
Olson's findings help us to understand the problems of many Western nations today and how they will face a lot more headwinds in the future. Chronic overspending and changing demographics will cause many Western nations to "fall" or at least enter a period of deep structural change, thus bringing along many painful adjustments.
While today's structural problems among Western nations are different than they were a decade ago or even centuries ago, the fundamental reasons that lead to a decline of a nation have not changed at all since the fall of the old Roman Empire,  the breakup of the Soviet Union or other troubled economies. However, today's situation is more complex because of globalization.
Now the U.S. and Europe might be at the start of a long-term decline and with it their currencies, both of which are the world's most important reserve currencies. The chart below shows that the importance of the United States dollar, measured as a percentage of global currency reserves, has been steadily declining since the late 90s.
Almost 90 percent of the world's currency reserves are held in U.S. dollars and euros, both of which are at risk to face a long-term structural devaluation. In light of this, it is obvious that a growing number of investors and governments with net currency reserves would like to diversify away from these two reserve currencies.
There are clear signs that this rebalancing has already started and that the combined percentage share of the two largest reserve currencies is going to fall further. How low can this go on in the next five or even 10 years is the question? My honest answer is that I don't know, but I believe that even a shift of 15 percent to 20 percent would be enough to exercise serious downward pressure on these two currencies for years to come.
Besides the shift in the distribution of reserve currencies, which will have an impact on the value of individual currencies, there is another interesting development happening. The U.S. dollar seems to lose its role as a "crises" hedge; that means that even in times of falling markets or geopolitical turbulence, the greenback is not able to benefit, at least not as much as it used to, meaning investors are not looking to move funds back into the dollar in a flight for safety and liquidity.
Let's look at the two recent examples: The first one is the situation in the Middle East and Asia, where tensions have been spreading in the last couple of weeks. The chart below shows the currency exchange rate AUD/USD. The Australian dollar is widely used as a carry trade by investors because of the significantly higher yields in Australia. So recently, despite the devastating damages by the flooding in Australia and the very serious tensions in the Middle East, the exchange rate AUD/USD remained relatively flat.
The second example is from the terrible events in Japan in the past week. Despite the potentially far-reaching consequences of these events, the U.S. dollar has not been able to benefit because investors seem to be reluctant to move money to the U.S. dollar even when things look more uncertain.
And not to forget, in the case of the Japan earthquake, it was the third largest economy in the world that got hit along with the Japanese yen, one of the major currencies. It's indeed very interesting and maybe even a bit surprising that the U.S. dollar has not been able to benefit much from this. It certainly tells a lot about the fundamental weakness of a currency.
The Chinese Premier Hu Jintao recently said that the era of a U.S. dollar-dominated currency system is coming to an end and that this will force a change to the international currency system. The recent structural weakness of the U.S. dollar and the euro shows that we are moving in this direction and that we are probably in a late stage of development of today's world currency system.
The rise and fall of a nation and its currency follows a very long and powerful underlying cycle with very unique dynamics. While sound economic and political leadership can certainly dampen the negative effects, each prospering society will eventually enter a period of slow growth or even stagnation.  Also with the rise and fall of nations comes the structural appreciation or devaluation of these nations' currencies. Depending on where they are in terms of their long-term economic cycle, it has very important implications for investors.
Today's problems in Japan, Western Europe and the United States have a lot in common and, while we all hope for things to change to the better, it's wise to prepare for the worst. In this case, that means a prolonged period of disappointing economic growth, large and growing debt burdens and increased social economic tensions between different nations and even within each nation. Even the tensions and the political turmoil in the Middle-East and the Northern African region can, to some extent, be attributed to such an underlying structural cycle. Things can only get so bad until people have nothing to lose anymore and start taking control of their own destiny.
In light of the comments above and the lessons learned from history, today's financial and economical problems in the West need to be seen in a different context. The weakness of currencies like the euro and the U.S. dollar might not just be a temporary phenomenon, but much more likely the early phase of a long-term structural adjustment that will include below average growth and a devaluation of their currencies versus many other major currencies, including many emerging market currencies.
In regards to all of this, I think the question that we need to ask today is whether the current debt crisis in the U.S., Europe and other major economies is really indicating that things will worsen from here and that we have moved beyond the point of no return.
I think the problem today is that governments have spent way too much money in the last couple of decades and that today's highly alarming debt burden in many countries are only the tip of the iceberg. Some people might argue that the debt in percentage of gross domestic product is really quite manageable but the problem is that on top of the current debt, we need to take into consideration unfunded future obligations that will drive up the government's debt level even more. This is especially bad for some Western nations like Spain and Italy, who have a rapidly aging population and therefore fewer and fewer young people that can support retirees.
The conclusion of this article is that investors need to rethink their investment strategies, especially with regards to their currency allocation. The two dominant reserve currencies in the world, the U.S. dollar and the euro, are both showing signs of structural weakness, might both face significant devaluation in coming years and this will result in increasing money flows to countries that experience faster economic growth and lower debt levels. This will clearly be a benefit for emerging market currencies and currencies of major economies that have less structural problems.
President Obama's comments on Wednesday in a joint press conference with Chinese President Hu Jintao, misinformed the public about potential changes in foreign exchange rates and their effects on U.S. citizens. Obama on Wednesday said that he would like to see the Chinese yuan appreciate faster in value. While Hu indicated that China is committed to allowing the free market to better dictate the value of the yuan, Obama said China is implementing their steps to allow the yuan to appreciate "not as fast as we'd like."
For years, the U.S. has been criticizing China by calling them "currency manipulators". The fact is, the Federal Reserve is the real currency manipulator because their actions will soon lead to a U.S. Hyperinflationary Great Depression that destroys the lives of all Americans who aren't prepared for life with a worthless U.S. dollar. All China is doing is pegging the yuan to the U.S. dollar so that their product manufacturers and exporters can maintain some level of stability. However, the U.S. is using this as an excuse to explain its rapidly deteriorating export market.
Obama was correct when he explained to the world how China would benefit by having a stronger yuan. Obama understands perfectly how a stronger yuan would bring down prices for Chinese citizens and allow them to enjoy a much higher standard of living. In fact, NIA believes China could solve their current inflation crisis simply by allowing the yuan to appreciate alone.
China has seen the prices of many food items soar by 25% or more in recent months, which is horrific for a country where many of its citizens spend half of their income on food. While most mainstream economists on CNBC, Bloomberg, and FOX Business are quick to blame China's food inflation crisis on the weather, NIA believes the weather has very little to do with it. It seems like the weather is always the excuse every time food prices rise. Mainstream economists would have you believe that the world has been experiencing never-ending droughts and floods that continue to worsen each year.
NIA members know better than that. After all, we have the most educated membership base in the world. The truth is, China's food inflation crisis is coming as a direct result of the Federal Reserve's destructive quantitative easing and money printing policies, and China's willingness to keep the U.S. dollar artificially propped up out of fear that Americans will no longer be able to afford their exports. China is importing all of its food inflation from the U.S. and if President Obama gets his way, China will throw its food inflation right back into the faces of all U.S. citizens.
Imagine a food fight in school between American and Chinese kids with the American kids throwing their free National School Lunch Program (NSLP) meals (paid for by Chinese purchases of U.S. treasuries) at the Chinese kids while the Chinese kids sit there ignoring it trying to enjoy their own meals that they spent half of their income to buy. All the while, the American kids are antagonizing the Chinese kids, calling them currency manipulators and blaming their need for free NSLP lunches on China's currency peg (when the peg is actually preventing the American kids from starving). Sooner or later, not only will the Chinese kids throw the NSLP lunch remains back at the Americans, but they might become so disgusted (because they paid for the food being thrown at them) that they actually regurgitate their meals that they worked half of the day to be able to consume, into the American kids' faces.
If the Federal Reserve continues down the path it is currently on, not only will China allow the yuan to rise to a free market determined level, which will send China's food inflation crisis back to the U.S., but China is likely to dump their U.S. treasury holdings that they are currently hoarding. China's foreign exchange reserves rose by $199 billion last quarter (its largest quarterly gain in 15 years and 78% higher than analyst estimates of $112 billion) to a record $2.85 trillion for total growth in 2010 of 18.7%. Most likely, about 2/3 of these reserves are in U.S. dollars. Americans have been deceived by the U.S. government and the mainstream media into believing the U.S. economy is recovering, because the U.S. has been enjoying the benefits of inflation without the consequences of rising prices. When the U.S. bond bubble begins to burst and these trillions of dollars being hoarded come home to roost, inflation will become the primary concern of all Americans.
NIA finds it completely outrageous how Obama can be so honest with Chinese citizens about their benefits of having a stronger yuan, but then seconds later outright lies to the American public by saying that Americans would gain by having a stronger yuan as well. A stronger yuan by definition would mean a weaker U.S. dollar. It is insane for Obama to proclaim that having a stronger currency is good for China but bad for America. The rules of economics are the same in both countries.
As the Chinese see their purchasing power increase by having a stronger yuan, Americans will see their purchasing power decrease by having a weaker dollar. These simple economic principles are easy for any human being to understand, but nobody in the mainstream media is calling Obama out on it. The media completely accepts Obama's statements as the truth, without providing any warning to American citizens that Obama's desired change in foreign exchange rates will shift China's inflation crisis completely to the U.S.
On November 12th, NIA's President Gerard Adams warned Americans on FOX Business to beware of massive food inflation in early 2011. We are less than three weeks into the new year and massive food inflation is already here. SuperValu, the third-largest U.S. food retailer with 2,349 stores that operate under such names as Acme, Albertsons, and Save-A-Lot, just reported that all of their major vendors have announced their intentions to pass along rising costs throughout the calendar year and the company will be raising prices on all food items by 3% to 14%. NIA's experience tells us that SuperValu is planning to increase prices on most goods by approximately 14%. Trust us, if SuperValu was expecting to increase prices by an average of only around 5%, they would have given an average instead of such a wide range. (By the way, SuperValu's stock crashed 16% on the news and one of NIA's top 10 predictions for 2011 was that U.S. retail stocks will decline after reporting lower profit margins.)
The SuperValu situation confirms that double-digit U.S. food price inflation is just about guaranteed to occur in 2011. We also expect to see double-digit price inflation this year in clothing, oil, gasoline, natural gas, and all of the most important things Americans need to live and survive. If the U.S. Bureau of Labor Statistics (BLS) somehow manages to report a CPI increase in 2011 of anything less than 5%, and the mainstream media continues to report the BLS's CPI numbers as the truth, any Americans who continue to listen to the mainstream media deserve to lose all of their purchasing power during hyperinflation.
It is important to spread the word about NIA to as many people as possible, as quickly as possible, if you want America to survive hyperinflation. Please tell everybody you know to become members of NIA for free!
In the video you are about to see, George Soros talks about "the creation of a New World Order", he discusses the need for a "managed decline" of the U.S. dollar and he talks at length of the global need for a true world currency. So just who is George Soros? Well, he is a billionaire "philanthropist" who came to be known as "the Man Who Broke the Bank of England" when he raked in a staggering one billion dollars during the 1992 "Black Wednesday" currency crisis. These days Soros is most famous for being perhaps the most "politically active" (at least openly) billionaire in the world. His Open Society Institute is in more than 60 countries and it spends approximately $600 million a year promoting the ideals that Soros wants promoted. Soros and his pet organizations have played a key role in quite a few "revolutions" around the globe over the last several decades, but these days the main goal of George Soros is to bring political change to the United States.
So exactly what is it that George Soros is trying to accomplish? Well, in a nutshell, what he wants is a Big Brother-style one world government based on extreme European-style socialism, strict population control and the radical green agenda. It would be a world where the state tightly regulates everything that we do for the greater benefit of the environment and of society as a whole.
However, Soros is not the "mastermind of the New World Order" that some have tried to make him out to be.  The truth is that to those in the international banking elite, Soros is considered to be something of a "black sheep" and an "outsider".  Much of what Soros is trying to accomplish lines up with the goals of the international banking elite, but what they don't like is that Soros won't stop publicly talking about a global currency and a "New World Order".  Of course the international banking elite very much want a global currency and a "New World Order", but what they don't need is a "squeaky wheel" like Soros running around drawing unneeded attention to those goals.
Also, Soros does not seem to understand that both sides of the political spectrum in the United States are deeply influenced by the international banking elite.  Sadly, the truth is that the same handful of elitist organizations has dominated the cabinets of every single president that we have had since World War II.  If you doubt this, just check out how many members of each presidential administration over the last 40 years have belonged to either the Council on Foreign Relations, the Trilateral Commission or the Bilderberg Group.  If you have never looked into this before, you will be absolutely shocked.  No matter what president we elect, it is always the exact same organizations that always dominate their cabinets.
But Soros still seems very much trapped within the left/right paradigm and he seems absolutely obsessed with destroying the Republican Party.  For example, Soros spent an insane amount of money attempting to defeat George W. Bush back in 2004.  According to the Center for Responsive Politics, George Soros donated $23,581,000 during that election cycle to political organizations that were trying to keep Bush from being reelected.
Soros has also been a tremendous backer of Barack Obama, although lately Soros seems a bit disenchanted with him.  Through organizations such as the Center for American Progress and MoveOn.org, Soros is constantly trying to influence the state of American politics.
So what is George Soros thinking about these days?  Well, in the video posted below you will see Soros discussing "an orderly decline" of the U.S. dollar, the coming global currency and the importance of the New World Order….
Did you noticed how uncomfortable Soros was when he was saying the term "New World Order"?
The truth is that he knows exactly what that phrase means.  He knows that it is a phrase that he probably shouldn't say and that will get a lot of attention.
But he said it anyway.
Soros also seemed a bit uncomfortable as he discussed "an orderly decline" of the U.S. dollar.
Soros has been saying the the U.S. dollar needs to go down for quite a while now, and he speaks of the coming fall of the dollar as if it is inevitable.
The only thing that Soros seems to fear is that the "managed decline" of the dollar could "get out of hand" and could lead to global financial chaos.
Soros even had the gall to say that having the dollar be the reserve currency of the world is not in our national interest and that a move to a global currency is "a healthy, if painful, adjustment" that we are just going to have to endure for the greater good of the world economy.
But shouldn't the American people have something to say about all of this?
Perhaps the American people do not want a "managed decline" of the U.S. dollar.
Perhaps the American people do not want any part of a new "global currency".
Perhaps the American people do not want any part of a "New World Order".

But to men like George Soros, it doesn't really matter what "the little people" think.  In the world that Soros lives in, those with overwhelming amounts of money and power know what is best for the rest of us, and if "the little people" don't seem to want to go along initially then public opinion can be bought if you just spend enough money.
The sad truth is that we already live in a global economy.  Just go into just about any store across the United States and start picking up products to see where they were made.  Very few of the things we buy are still made in the United States.
Today, labor is a global commodity.  American workers must now directly compete for jobs with those making slave labor wages in China and India.  The fact that millions of U.S. jobs are being offshored and outsourced does not bother advocates of globalism at all because it is supposedly a beneficial thing for the overall global economy.
And most Americans have little to no idea just how much influence international organizations such as the United Nations, the World Bank, the IMF and the WTO have over our daily lives.
The truth is that we already live in a world that has been deeply, deeply integrated.  As this continues, at some point it will only seem "natural" for America to agree to a true global currency and full global political integration.
Let us hope that day never arrives.  Or at least let us hope that the American people wake up enough to not just go passively into a "New World Order".
A global economy is bad for America and a global government would be really bad for America.
But perhaps you disagree.  Perhaps you believe that integrating our economy, our currency and our government with the rest of the world would be a wonderful thing.  If that is the case, please feel free to leave a comment explaining exactly why globalism is such a wonderful thing for all of us….