By Velvet Hammer
Creeping sharia? Hardly. That time has came and went. We have now entered the phase of sharia on warp speed. But go on with your life, ignore all signs, pretend it is not a reality. Continue to simultaneously kiss the collective arse's of Satan's little helpers while bowing in deference. Mock those who are fighting for your freedom. Scoff at and ridicule Americans who are pushing for anti-Sharia laws. Keep it up, and one day, you will wake with the shackles of Islam around your ankles. That will be the day, you wake up in –hell.
(Daily Mail) Residents of the wealthy Upper West Side of Manhattan are outraged that their streets are being taken over multiple times each day for the 45-minute service.
The taxi drivers are double and triple parking in a huge line that forces traffic into the oncoming lane
Tow each and every last one AWAY. Far away. Make it as hard on them as humanly possible to retrieve their cabs. And if they continue to flout the law, pull their taxi operators licenses'. If there is not a regulation or law that would allow such at the present time. Pass one!
The situation has flared up and on one occasion a cop telling a taxi driver to move on was swarmed by other hacks – and had to call for reinforcements.
When several other police cars arrived the taxi driver was handcuffed and led away.
When a cop can not manage the simple task of ordering an illegally parked Muslim cab driver to move without his Islamic rage boy brethren swarming in, to the point of calling for reinforcements. Then Houston, we have a problem.
Muslims have been parking illegally at the Islamic Cultural Centre for four years but the row has blown up because a road that connects to it that has been closed for the whole time has now reopened.
Give Islam an inch and it takes an acre. The illegal parking issue should of been nipped in the bud from the get go.


Prayers take place five times a day but the busiest is on Fridays at lunchtime when up to 300 worshippers – and 200 taxi drivers – are in attendance.
Once the Mosque no longer can accommodate Allah FUBAR's slaves, they will spill out into the streets, blocking the entire road. Picture that scenario recurring in your neighborhood each and every Friday. Would you sit back and be walked on by the Muslim hordes or?
Most of the taxi drivers appear unrepentant with one claiming: 'I have to pray. I have no choice but to break the rules.'
That is where you are WRONG! Dead wrong. You do have a choice, you ignorant Muslim, obey the law or LEAVE! Go where sharia law is applied and that sure as hell is not the United States of America.
'It's an accident waiting to happen, said James Beale, the resident manager at a Trump tower block that is next to the mosque.
'It's a very dangerous situation. It's like all the rules of the road are thrown aside,' he told DNA info.
BINGO, we have a winner! Islam does as Islam pleases, regardless of the location. Islamic law is [all] they are taught to obey. Period.
Islam has it's priorities and the safety and security of citizens around it, is NEVER a top concern. See: Violent Islamic jihad.
Abdur Rahman, an assistant imam at the mosque, said it had told worshippers to respect the parking rules but they had failed to do so.
Nope, not falling for that one.
But he also claimed that the parking rules should be more flexible to accommodate worshippers' needs.
The arrogance of Islam is profoundly disturbing. No, if they do not wish to follow the rules in an American city, then they can park in an Islamic hell hole of their choice.
Stealth jihad:
"Thanks to your democratic laws, we will invade you. Thanks to our religious laws, we will dominate you."
More Westerners had better wake up to reality. And soon! Islam is not playing around, Islam plays for keeps.
This is the last of four posts today covering four cities recently affected by Islam and sharia: Orlando (FL), Dearborn (MI), Le Center (MN), and now Nashville (TN).
Another Islamic diaspora gone awry, destroying another American neighborhood. via Nashville police file suit against Kurdish Pride gang members | The Tennessean | tennessean.com.
Metro police on Tuesday filed a civil lawsuit to wrest control of an area in South Nashville from the clutches of the Kurdish Pride gang by banning members from congregating in a 1.47-mile "safety zone."
The department is targeting 24 of what they call the "worst of the worst" members of the gang, hoping a judge will ban them from publicly gathering in a zone that encompasses part of an area known as Little Kurdistan and includes Paragon Mills and Providence Park. The injunction lawsuit is the fruit of a three-year effort to combat gangs for detectives to build their case and attorneys to try and bullet-proof it from legal challenges. The injunction is the first of its kind ever filed in Tennessee, but a tactic used successfully for years in other states like California.
"Our police department will not sit idly by when a street gang threatens the peace of our community," said Metro Police Chief Steve Anderson at a news conference held in Paragon Mills, the site detectives say hosted Kurdish Pride gang meetings. "We want to give this park back to the citizens."
Police say Kurdish Pride members were involved in at least one murder, multiple beatings and shootings, drug dealing, illegal weapons and vandalism. Incidents include the 2006 attempted murder of a Metro Parks Police officer and multiple graffiti messages threatening a Metro Police Gang Unit detective.
Hat tip and more from RefugeeResettlementWatch:
For more on little Kurdistan and a history of how Nashville got so lucky (not!), check this out.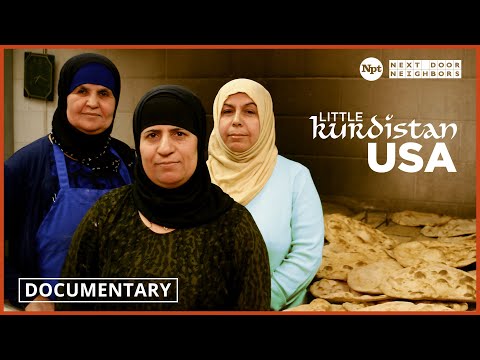 Meanwhile, the Tennessee Governor Appointed a Sharia Finance Expert to his Economic Development Dept to submit taxpayers to sharia law. Tennessee is in serious trouble.
Speak now or forever be a slave to Islam. via Criticism of Islam Could Soon be a Crime in America » Publications » Family Security Matters.
When President Obama delivered his much-anticipated speech to the Muslim world at Cairo University in June 2009, the free world trembled while the OIC (Organization of Islamic Cooperation) gushed with praise and begged for a meeting with Secretary of State Hillary Clinton.
The OIC is the largest head of state organization in the world after the United Nations (UN) itself and comprises 56 Muslim countries plus the Palestinians. Itclaims to be the "collective voice of the Muslim world," i.e., the ummah, and speaks on its behalf in effect as the seat of the next Islamic Caliphate. In 1990, the OIC membership adopted the "Cairo Declaration ," which officially exempted all Muslim countries from compliance with the UN Universal Declaration on Human Rights and replaced it with Islamic law (shariah).
One of the fundamental laws of Islam deals with "slander ," which is defined in shariah as saying "anything concerning a person [a Muslim] that he would dislike." At the OIC's Third Extraordinary Session, held in Mecca, Saudi Arabia in December 2005, the organization adopted a "Ten-Year Programme of Action to Meet the Challenges Facing the Muslim Ummah in the 21st Century." A keyagenda item of that meeting was "the need to counter Islamophobia" by seeking to have the UN "…adopt an international resolution to counter Islamophobia, and call upon all States to enact laws to counter it, including deterrent punishments." The word "Islamophobia" is a completely invented word, coined by the International Institute of Islamic Thought (IIIT), a Muslim Brotherhood (Ikhwan) front group. OIC adoption of the term reflects the close operational relationship between the OIC and the Ikhwan.
Six years later, Secretary of State Hillary Clinton is due to host OIC Secretary General Ekmeleddin Ihsanoglu in Washington, DC in mid-December 2011 to discuss how the United States can implement the OIC agenda to criminalize criticism of Islam. Cloaked in the sanctimonious language of "Resolution 16/18," that was adopted by the UN Human Rights Council in April 2011, the WDC three-day experts meeting is billed as a working session to discuss legal mechanisms to combat religious discrimination (but the only religion the Human Rights Council has ever mentioned in any previous resolution is Islam). The UN Human Rights Council, which includes such bastions of human rights as China, Cuba, Libya, Pakistan, and Saudi Arabia, introduced Resolution 16/18 to the UN General Assembly (UNGA), where it was passed in March 2011.
The Resolution was presented to the UNGA by Pakistan (where women get the death penalty for being raped and "blasphemy" against Islam is punished by death). Ostensibly about "combating intolerance, negative stereotyping and…incitement to violence against persons based on religion or belief," the only partnership mentioned in the text is the one with the OIC. The U.S., whose official envoy to the OIC, Rashad Hussain, helped write Obama's Cairo speech, actively collaborated in the drafting of Resolution 16/18.
Now, the OIC's Ihsanoglu will come to Washington, DC, the capital of one of the only countries in the world with a Constitution that guarantees freedom of speech and a judicial system that consistently defends it, with a publicized agenda to criminalize criticism of Islam. His agenda, and, apparently that of his host, the U.S. Department of State, seek to bring the U.S. into full compliance with Islamic law on slander, as noted above.
Read it all and Contact Your Elected Officials – NOW!
Use of Islamic law OK in civil case, judge rules
Initial ruling lit national uproar, despite precedent
BY JOSE PATINO GIRONA
The Tampa Tribune
A state appeals court has ruled that a Hillsbor¬ough County Circuit judge can consider Islam¬ic law to decide a civil case between a mosque and its former trustees.
The decision by the 2nd District Court of Appeal in Lakeland to decline the appeal of the Islamic Edu¬cation Center of Tampa sends the case back to Hillsborough County Cir¬cuit Judge Richard A. Niel¬sen. Nielsen's decision in March to allow the case to proceed under "ecclesias¬tical Islamic law" drew national attention when the ruling was criticized by conservative bloggers.
The case has its roots in 2002, when the mosque ousted four of its foun¬ding members; those founding members later sued the mosque. One of the main issues of dispute was who would be re¬sponsible for how to spend $2.5 million Flori¬da's Turnpike Enterprise had paid the mosque for 3.4 acres needed to widen Veterans Expressway.
When he made his March ruling, Nielsen said courts have ruled "that ecclesiastical law controls certain relations between members of a religious organization, whether a church, synagogue, tem¬ple or mosque."
The uproar over the rul¬ing went overboard, said Lee Segal, a Clearwater attorney representing the ousted trustees. He said the ruling follows estab¬lished legal precedent and does not mean Nielsen is allowing Islamic law to trump U.S. law.
"When the parties agree (before the trial that) they are bound to Islamic law, they can be bound to Islamic law," Se¬gal said. "As long as what you are agreeing to doesn't violate the consti¬tution of the United States, you can apply any type of law."
Though the issue of Is¬lamic law has garnered attention, the legal fight over the lawsuit is compli¬cated, with much of it revolving around the ar¬bitration process.
On Monday, Paul Tha-nasides, the attorney for the mosque, filed a new motion to dismiss the case because of lack of jurisdiction.
jpatino@tampatrib.com (813) 259-7659
On the issue of Muslim Sharia Law, let's take the Muslims out of it for a moment. Consider how Americans would feel if I were to organize the New Church of the Brutal Ultimatum (NCBU), which is based on the teachings of Attila Reltih of Ghana. Those who follow this church, now numbering in millions, adhere to only two articles of faith:
1. They believe that their god, who is Reltih of Blessed Name, is a jealous and brutal god, for whom commandments are a deadly ultimatum.
2. The Minister has authority to determine Reltih Law based on the Divine Writings of A. Reltih, to pass judgment and exact any degree and method of fines or property confiscation, imprisonment or enslavement, and corporal or capital punishment upon any member of the Congregation of Believers, as well as against any person who leaves the faith, insults, or speaks against the Church, the Book of Divine Writings, or blasphemes Reltih of Blessed Name.
I, as the supreme minister, or any council of lesser ministers could have people beheaded for the sins of lying or halitosis, stoned to death for the sins of adultery, fornication outside of marriage, homosexuality, or voting for Obama; or on the other hand if they were beautiful enough, I could show mercy and have them enslaved to me for my legitimate sexual pleasure. (It would be legitimate because I said so, based on The Writings.)
I would demand that the state and federal government honor Reltih Law, because freedom of religion is protected by the Constitution. A federal judge, who attended university in Ghana, the homeland of the Reltih faith, would rule that NCBU members had freedom to practice their faith, and to institute Reltih Law above that of the state and federal government.
So when we peacefully go about maiming and executing those I don't like, er, I mean sinners, all is well until authorities begin to find human body parts strewn in the streets. This is intolerable so they arrest me for health violations, but when I point out that in our faith you cannot touch the blood of a sinner two minutes after a limb is severed or after they are dead, the authorities are forced to let me go because it is an issue of faith.
Of course this scenario could go on and on, but this is enough to illustrate how ridiculous it is for a court to limit a states right to refuse Sharia Law. Only the words, and the political correctness, are different between the Reltih Law and Sharia Law.
Rule by Sharia Law would exempt ecclesiastical authority from adhering to prevailing state and federal criminal laws. In Sharia it is legal for a husband to beat his wife for refusing to sleep with him. In Sharia it is legal for a hand to be removed from a thief or for an adulterous woman, a homosexual, or a blasphemer to be put to death. In Sharia a man is allowed to take a child of six as his wife and to have sex with her.
In America all these things and many more that are allowed by Sharia are illegal. If someone wants to come to America and abide by the Constitution in all its aspects and the laws of the land, I have no problem with that. But if they wish to come here and keep the brutal Bronze Age culture of their homeland, they should not be allowed in.