by Chip Wood
Welfare
Well, well, well. It seems the accused Boston bombers managed to swallow their disdain for all things American long enough to enjoy years of taxpayer-funded welfare benefits.
The media in Boston report that brothers Tamerlan and Dzhokhar Tsarnaev and their relatives collected more than $100,000 in benefits since their arrival in this country. The assistance ranged from "cash and food stamps to Section 8 housing," the Boston Herald revealed.
And get this. The same newspaper reported that the Administration of Governor Deval Patrick tried to keep this information from becoming public, allegedly because of the need to protect "privacy concerns" of the accused jihadists. Sure thing, Governor.
Massachusetts authorities said that the Tsarnaev brothers stopped receiving welfare last year. So at least they weren't on the public dole when their homemade bombs exploded near the finish line of the Boston Marathon, killing three people and injuring more than 200.
No one has explained how elder brother Tamerlan, clearly the leader of the duo, was able to afford a C-class Mercedes sedan and the fancy designer clothing he seemed to prefer, while at the same time qualifying for public assistance in Massachusetts. Or how he paid for a six-month trip to Russia.
It's bad enough to learn that taxpayers paid for a significant chunk of the Tsarnaev brothers' cost of living in this country while they were plotting to harm us. But it's even more frustrating that younger brother Dzhokhar was in the middle of being interrogated by the FBI and willingly answering their questions, or so we're told, when it came to a screeching halt.
It seems that representatives from the U.S. Attorney's Office, along with U.S. Magistrate Judge Marianne Bowler and other officials, interrupted the questioning to read Dzhokhar his Miranda rights. It's no surprise that once that happened, the accused murderer promptly stopped talking.
Prior to that, authorities had invoked the "public safety exemption" to the Supreme Court's requirement that a suspect be read his Miranda rights right away. The exemption permits law enforcement personnel to question a suspect for up to 48 hours without informing him of his rights, if they have reason to believe there is an imminent threat to public safety.
Rudy Giuliani, who was Mayor of New York on 9/11, was one of many observers who was furious that the interrogation was halted. "This guy is kind of telling you about how he's coming to New York and do a bombing in New York, a judge walks in and we cut off the questioning?" Giuliani said. "What are we, crazy?"
Representative Mike Rogers (R-Mich.), chairman of the House Intelligence Committee, also blasted the decision to halt the questioning. He called it a "horrible, God-awful policy" that was "dangerous to the greater community." He vowed that Congress would take action to correct the situation: "We have got to get to the bottom of this and we've got to fix it right now."
Sure thing. In the meantime, Dzhokhar Tsarnaev isn't talking. He's been moved from Boston to a prison hospital at Fort Devens, Mass., where he will continue to recover from bullet wounds.
Another story making headlines is how many warnings officials in this country received about Tamerlan Tsarnaev before he set off his bombs. Intelligence services in Russia (where the older brother visited for six months) and Saudi Arabia (where he was denied permission to visit Mecca) allegedly sent us warnings that the older brother could be a potential problem.
We don't know at this point exactly what the warnings said, who received or what, if anything, was done about them. (The Saudi embassy in Washington, D.C., has denied its government warned the United States about Tamerlan Tsarnaev.) But now that the rumors have become public, this story won't disappear. In fact, it won't be long before various Congressional committees promise to uncover "all the facts" for us. Stay tuned.
In the meantime, three of Dzhokhar's college buddies have been arrested for trying to conceal evidence of his crimes. It seems two of them went to his college dorm room three days after the bombings and removed a backpack containing hollowed-out fireworks. Azamat Tazhayakov and Dias Kadyrbayev, both of whom came to the U.S. from Kazakhstan, are charged with conspiring to obstruct justice. A third friend, Robel Phillipos, was charged with lying to investigators about visiting Dzhokhar's dorm room.
Obviously, none of the three friends will ever win a genius award. But then again, nothing we've learned so far suggests that Dzhokhar or his brother was very bright, either. In fact, it's almost amazing to contemplate the destruction and panic these two would-be jihadists were able to cause with some recycled fireworks and hardware-store purchases.
Meanwhile, the boys' mother, Zubeidat Tsarnaeva, continues to claim that the whole thing is a plot against her innocent angels by agents of the United States government. In a telephone interview with a reporter from CNN, she sounded like a demented jihadist herself, when she ranted: "If they are going to kill him, I don't care. My oldest son is killed, so I don't care. I don't care if my youngest one is going to be killed today. I want the world to hear this. And I don't care if I am going to get killed, too. And I will say, 'Allahu Akbar.'"
Of course, this is the same person who was accused of stealing $1,600 worth of clothing from a department store when she lived in the United States. She fled the country rather than face her day in court and hightailed it back to Dagestan in Russia. I don't think she's a very reliable character witness. Do you?
More Washington Hypocrisy
If halting the questioning of an accused Muslim mass murderer isn't enough to raise your blood pressure a bit, try this one on for size:
The Washington website POLITICO kicked up a furor a few days ago, when it reported that Democrats in Congress have been meeting "in secret" for several months with Republican leaders there, to figure out how they can exempt themselves and their staffs from Obamacare.
You may recall that during the debate over the healthcare overhaul, Senator Chuck Grassley (R-Iowa) offered an amendment that would require members of Congress and their staffs to be subject to the same rules and regulations that would apply to the rest of us.
Knowing that exempting themselves would be a public-relations problem, Democrats at the time went along with the measure. But now that it's about to become a very expensive reality, they want out.
Although Congress is in recess this week, House Speaker John Boehner's office issued a statement acknowledging the report and declaring that this is the "Democrats' problem to solve. [The Speaker] will not sneak any language into bills to solve it for them."
Boehner spokesman Michael Steel said: "The fact that Democratic leaders want to opt themselves out of the Obamacare exchanges shows that Senator Baucus isn't the only one who realizes the President's healthcare law is a 'train wreck.' The Speaker would like to see resolution of this problem, along with the other nightmares created by Washington Democrats' health law, which is why he supports full repeal."
Of course, we all know that there's not a chance of this happening anytime soon. In fact, we shouldn't expect anything good to come out of Washington until and unless we can replace a whole bunch of Senators, and even a few Representatives, in 2014.
Yes, we have our work cut out for us. In the meantime, stay on guard. And keep some powder dry.
–Chip Wood
Judicial Watch report: Obama cannot be trusted to protect borders
The U.S. government has been caught promoting the delivery of taxpayer-funded welfare benefits to foreigners, and Judicial Watch's conclusion is that the Obama administration "cannot be trusted to protect our borders."

Judicial Watch, the Washington watchdog which is known for tracking down and trying to stamp out government corruption, has issued a report revealing that the U.S. Department of Agriculture is working with the Mexican government to promote the U.S. food stamp program to illegal aliens.
The report said the program, called Supplemental Nutrition Assistance Program, features a Spanish-language flyer supplied to the Mexican Embassy by the USDA "with a statement advising Mexicans in the U.S. that they do not need to declare their immigration status in order to receive financial assistance."
Just so they don't miss the idea, the message is in bold and underlined on the brochure: "You need not divulge information regarding your immigration status in seeking this benefit for your children."
"The revelation that the USDA is actively working with the Mexican government to promote food stamps for illegal aliens should have a direct impact on the fact of the immigration bill now being debated in Congress," said Tom Fitton, the president of the organization.
"These disclosures further confirm the fact that the Obama administration cannot be trusted to protect our borders or enforce our immigration laws. And the coordination with a foreign government to attack the policies of an American state is contemptible," he said.
Last year, Judicial Watch reported that Sen. Jeff Sessions, R-Ala., wrote to USDA chief Tom Vilsack asking questions about the Obama's administration partnership with Mexican officials to hand out taxpayer-paid benefits to those illegally in the U.S.
At the time, Sessions wrote, "It defies rational thinking for the United States – now dangerously $16 trillion in debt – to partner with foreign governments to help us place more foreign nationals on American welfare and it is contrary to good immigration policy."
Now Judicial Watch has released documents it obtained in response to a Freedom of Information Act request made to USDA on July 20, 2012. The FOIA request sought: "Any and all records of communication relating to the Supplemental Nutrition Assistance Program (SNAP) to Mexican Americans, Mexican nationals, and migrant communities, including but not limited to, communications with the Mexican government."
The results revealed USDA is trying to give away tax benefits "with no effort to restrict aid to, identify, or apprehend illegal immigrants who may be on the food stamp rolls."
One document was an email to Jose Vincente and Borjon Lopez-Coterilla, in the Mexican Embassy, from January 2012.
Yibo Wood of the Food and Nutrition Service in the U.S. sympathized with illegals, saying, "FNS understands that mixed status households may be particularly vulnerable. Many of these households contain a non-citizen parent and a citizen child."
It followed a request from the Mexican Embassy that the Obama administration prevent Kansas from making a proposed change in a food stamp procedure that would limit financial help to illegals.
Judicial Watch also showed the USDA asked Mexico for permission to draft a letter to consulates to encourage Mexican employees to participate in training intended to promote enrollment in the tax benefits program.
An earlier document reveals the USDA made contact with Mexican officials in New York regarding benefits programs over "maximizing participation among Mexican citizens."
Also, according to the report, "The USDA and the Mexican Consulate exchange ideas about getting the First Ladies of Mexico and United States to visit a school for purposes of creating a photo opportunity that would promote free school lunches for low-income students in a predominantly Hispanic school. Though a notation in the margin of the email claims that the photo op never took place, UPI reported that it actually did."
The report continues that taxpayer money was used to run Spanish-language television ads "encouraging illegal immigrants to apply for government-financed food stamps. The Mexican Consul in Santa Ana, Calif., at the time even starred in some of the U.S. government-financed television commercials, which explained the program and provided a phone number to apply. In the widely viewed commercial the consul assured that receiving food stamps 'won't affect your immigration status.'"
Read more at http://www.wnd.com/2013/04/feds-caught-promoting-welfare-to-foreigners/#4z0HT7EhX0o13zBK.99
Posted by Gerri Willis
The Obama Administration has a one-size-fits-all solution for our nation's problems: put more people on welfare!
We've just seen moves like running radio soap operas to encourage people to sign up for food stamps and claiming the right to waive welfare's work requirements.
But that's just the tip of the iceberg!
The federal government actually runs 126 separate anti-poverty programs. They're managed by 13 different agencies.
We use the word "welfare" to describe money that goes to needy people. But the government's war on poverty is a whole lot bigger. And it's rife with waste and redundancy.
The federal government runs 33 different housing programs: 21 programs to provide food, eight healthcare programs, 27 cash or general assistance programs. It's hard to find a government department that doesn't run an anti-poverty program. All this adds up — and this is just the federal government.
If you also include state and local spending, the government will spend nearly a trillion dollars this year fighting poverty. That's almost the size of the national deficit this year.
Now let me be clear, I don't object to poor people getting help. My problem is a government throwing money at programs that clearly aren't working. Consider this: All this welfare spending adds up to $20,610 for every poor man, woman and child in the country.
For a poor family of three, that's nearly $62,000 dollars. The poverty line for that family is just $18,500. With this kind of spending, poverty should be wiped out – instead it's growing.
Today, one in seven Americans is living in poverty. The most in almost two decades. All the while spending is soaring.
And, welfare spending for the last four decades — adjusted for inflation? Up, up, up. How can we spend all this money, and see so little progress?
Instead of pushing this line higher and higher, and expanding the welfare state, we should be stopping the taxes and bloated regulations that hold back economic growth and job creation. People need work, not handouts.
Unfortunately the only solution the president sees is throwing more money at the problem. More government, instead of less. More dependency instead of empowerment.
Instead of going forward, we're going in circles.
Read more: http://www.foxbusiness.com/on-air/willis-report/blog/2012/07/20/obama-put-more-people-welfare#ixzz21NPIkJMJ
The Cloward-Piven strategy seeks to overthrow capitalism by virtue of overwhelming the system with impossible demands and government handouts, which then pushes society into crisis and then ultimate economic collapse.
During the entire debt crisis, the one thing which has been evident from day one is the intransigence by Obama and the Democrats with regard to engaging any active plan to both lower the debt and reduce spending in a meaningful way~Barry Secrest
(Read more about this from Secrest)
Foxnews.com
Republicans are accusing the Obama administration of unilaterally gutting welfare reform after the Department of Health and Human Services quietly notified states that they may seek a waiver for the program's strict work requirements.
HHS made the announcement in a policy memo Thursday, news that slipped well below the radar amid a raucous day on the presidential campaign trail. But a few prominent GOP lawmakers on Capitol Hill picked up on the change, and accused the administration of overhauling one of the most important bipartisan agreements of the past several decades.
"President Obama just tore up a basic foundation of the welfare contract" Republican Study Committee Chairman Jim Jordan, R-Ohio, said in a statement. He also called the move a "blatant violation of the law."
Mitt Romney on Friday spoke up on the change, saying: "President Obama now wants to strip the established work requirements from welfare." He said "the linkage of work and welfare is essential to prevent welfare from becoming a way of life."
How exactly the HHS change will play out is unclear. In Thursday's policy directive, the department said the states may seek a waiver from the work component of the Temporary Assistance for Needy Families Program, in order to "test alternative and innovative strategies, policies and procedures that are designed to improve employment outcomes for needy families."
HHS stressed that any alternative should still aim to get welfare recipients into gainful employment. Any plan that "appears substantially likely to reduce access to assistance or employment for needy families," will not be approved, the memo said.
But HHS is suddenly allowing for more flexibility in a program known — and in many circles, lauded — for its rigid framework. Currently, states have to have 50 percent of their caseload meet certain work participation requirements, though there are ways around that as many states fall short.
The latest department directive suggested alternative plans could "combine learning and work" to fulfill the work requirement, or let "vocational educational training or job search /readiness programs" count as well.
The administration defended the move in a blog on the HHS website. George Sheldon, acting assistant secretary for the Administration for Children and Families, said states will be held "accountable" for their alternative plans. He pitched the changes as a response to states burdened by current rules and guidelines.
"The new steps we have taken will give states more flexibility in how they operate the Temporary Assistance to Need Families program. And the steps we have taken were specifically requested by states led by officials from both parties," he wrote. "When the Temporary Assistance to Needy Families (TANF) program was established as part of welfare reform in the 1990s, it was intended to give states flexibility to design effective programs to help parents move from welfare to work. Today, however, Federal rules dictate mind-numbing details about how to run a welfare-to-work program. Most States and experts agree that these aren't helpful."
The hard-fought welfare reform agreement in 1996 was struck between the Bill Clinton administration and a Republican-led Congress. It is still considered a signature legislative achievement from that period.
The number of people on TANF has decreased dramatically since 1997, but roughly 4 million people are still enrolled according to federal figures. The change comes in the middle of a competitive election fight between Obama and Romney.
Rep. Dave Camp, R-Mich., chairman of the House Ways and Means Committee, and Sen. Orrin Hatch, R-Utah, ranking Republican on the Senate Finance Committee, have written to HHS Secretary Kathleen Sebelius asking for a more detailed explanation of the change and her authority for making it. Both expressed concern that the change would strip the crux of the 1996 welfare reform deal.
"This ends welfare reform as we know it," Camp said in a statement.
"I'm disappointed that after years of sitting on their hands and failing to propose any significant improvements to the TANF programs, the Obama Administration is once again over-stepping their authority and attempting to circumvent Congress through an unprecedented bypass of the legislative process," Hatch said.
Source
http://www.conservativerefocus.com/blog5.php/2012/07/14/the-cloward-piven-strategy-autocratic-obama-orders-work-provisions-struck-from-welfare-program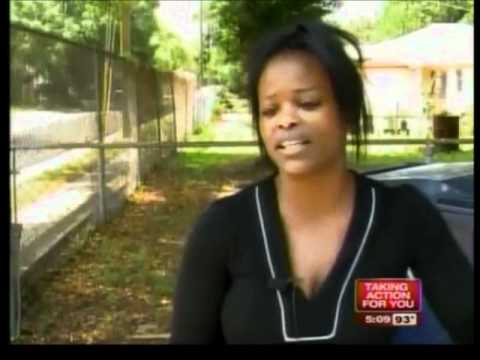 The problem is not knowing when to close your legs and using birth control.
She should go to the nearest clinic and have her tubes tied. She should try to go back to school or get a job. The only person responsible for her situation is her.
She certainly needs to adjust her attitude. No one owes her anything.